Pinning links to a SharePoint page is an easy way to bridge information, highlight, and quickly give access to your users the most important links. With that in mind, and upon a couple of requests from our beloved community, today we'd like to announce that we are revitalizing SharePoint Quick Links - our Quick Links web part has been given a new energy!
As we mentioned in our latest articles, we have enhanced our web parts offer. With our web parts new modern experience, we are making a better alignment with out-of-the-box look and feel, and providing more functionality that you do not get with OOTB offering.
An all-new Quick Links experience
If you are already a Build subscription customer, we're excited to introduce you an all-new Quick Links experience. Once you update your current version, you will notice its new look and new powerful capabilities available. We think you'll love it.
What is a Quick Links web part all about?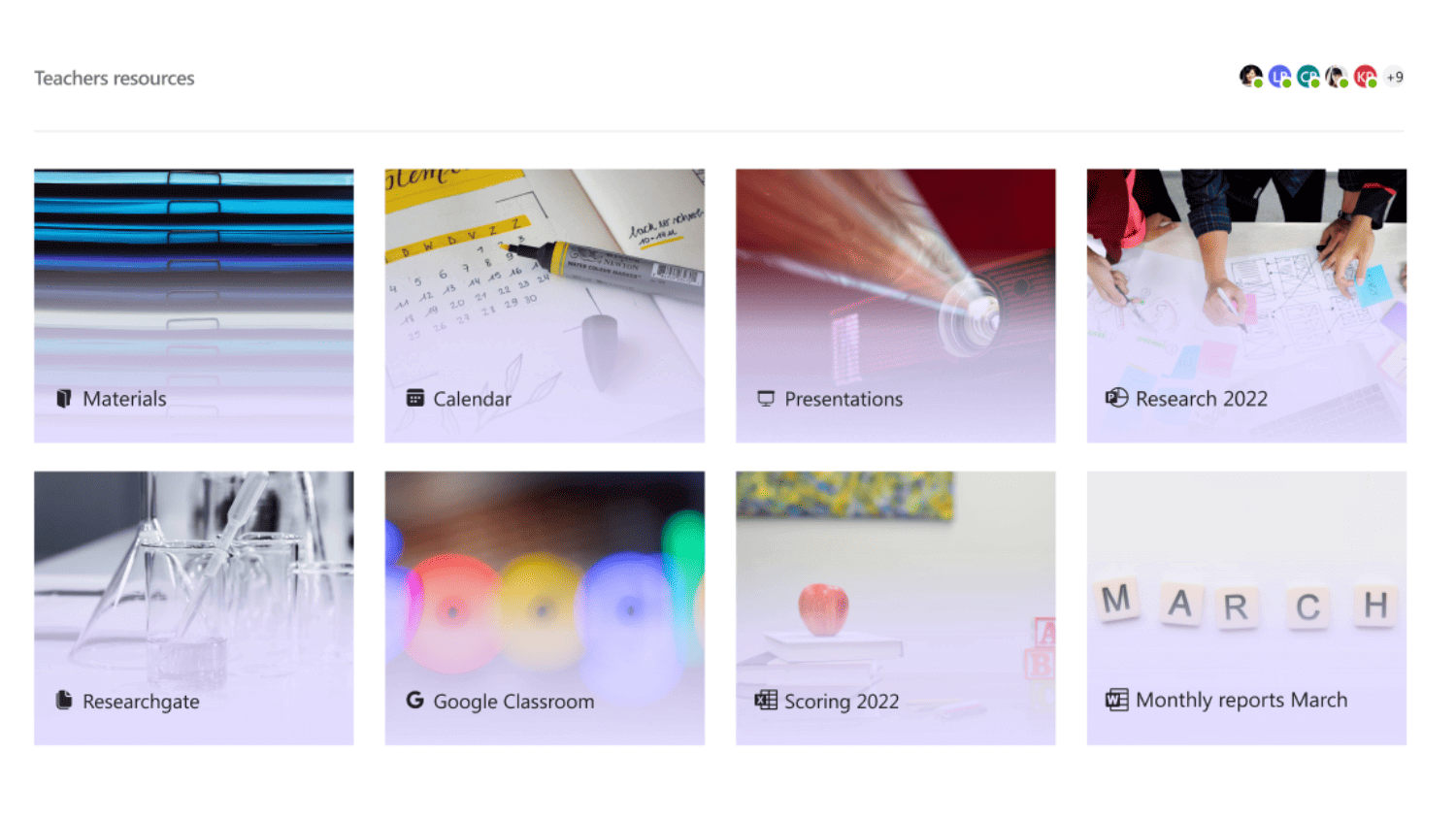 Quick Links is a BindTuning web part that allows you to easily add a list of links to any of your SharePoint pages. Just like quick links in website pages, pinning links to a SharePoint page bridges many information gaps - it is an easy way to highlight and quickly give access to your users the most important links (regardless of whether it is an external or a SharePoint link).
Unlike other similar web parts – which many are limited to the manual insertion of links, one by one – Quick Links web part allows users to retrieve all items from an existing SharePoint list and automatically populate their quick links list. This web part also provides extended branding control, for further alignment with the corporate brand, extended smart icon selection (for easier identification of links by end-users), and 2-level audience targeting, both at web part and item level.
But let us go through all these web part features in more detail.
Features:
Retrieve links from a SharePoint list (other types of lists coming soon, like Excel, CSV, Google Spreadsheets… )
2-level audience targeting
Smart icon selection based on the type of link
Multiple design layouts, with custom color selection
Additionally, you still get:
Quick start with pre-populated demo content
Link details are automatically populated, based on any URL or SharePoint URL
Sliding and pagination are coming soon, to navigate through long lists of links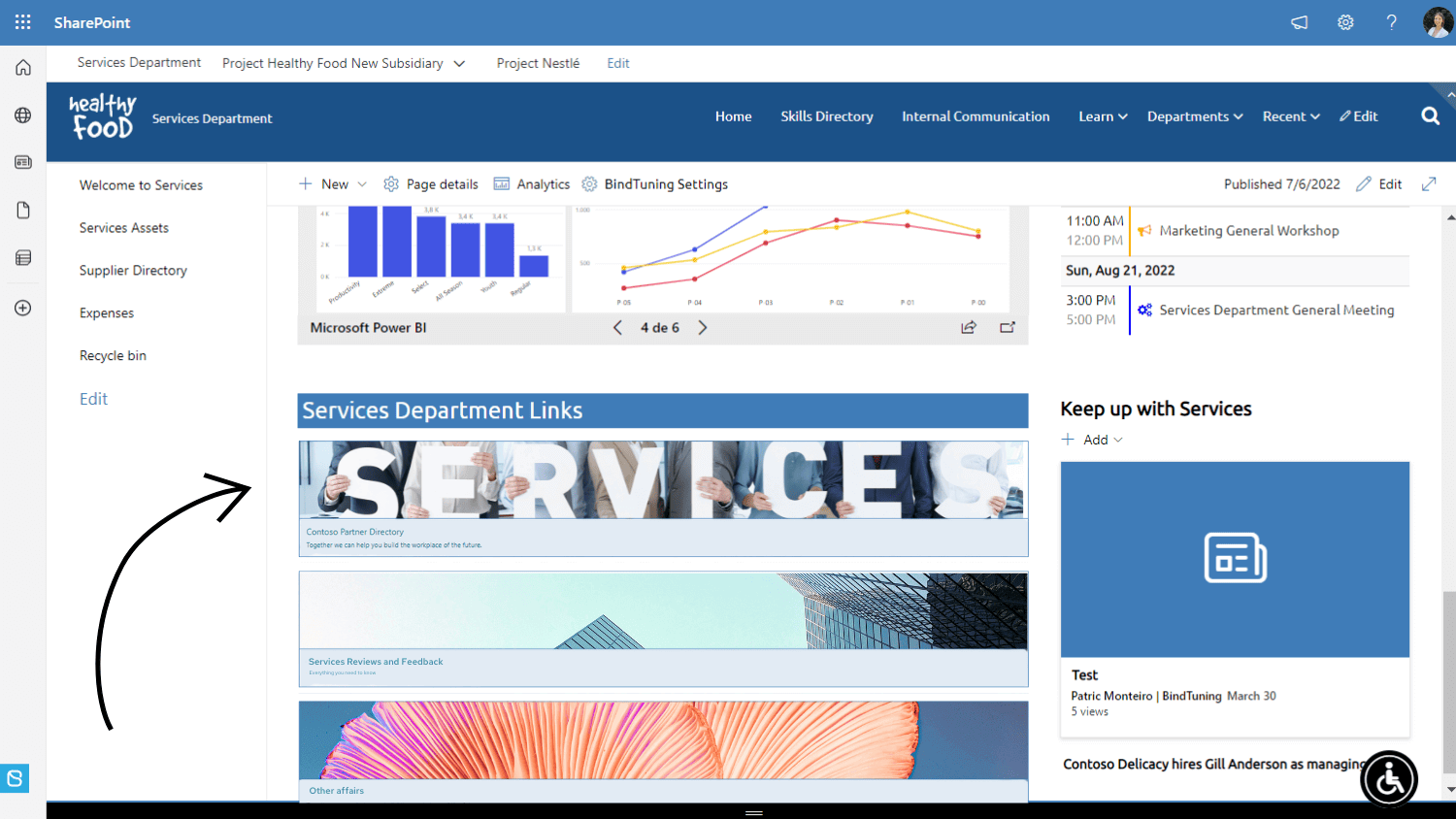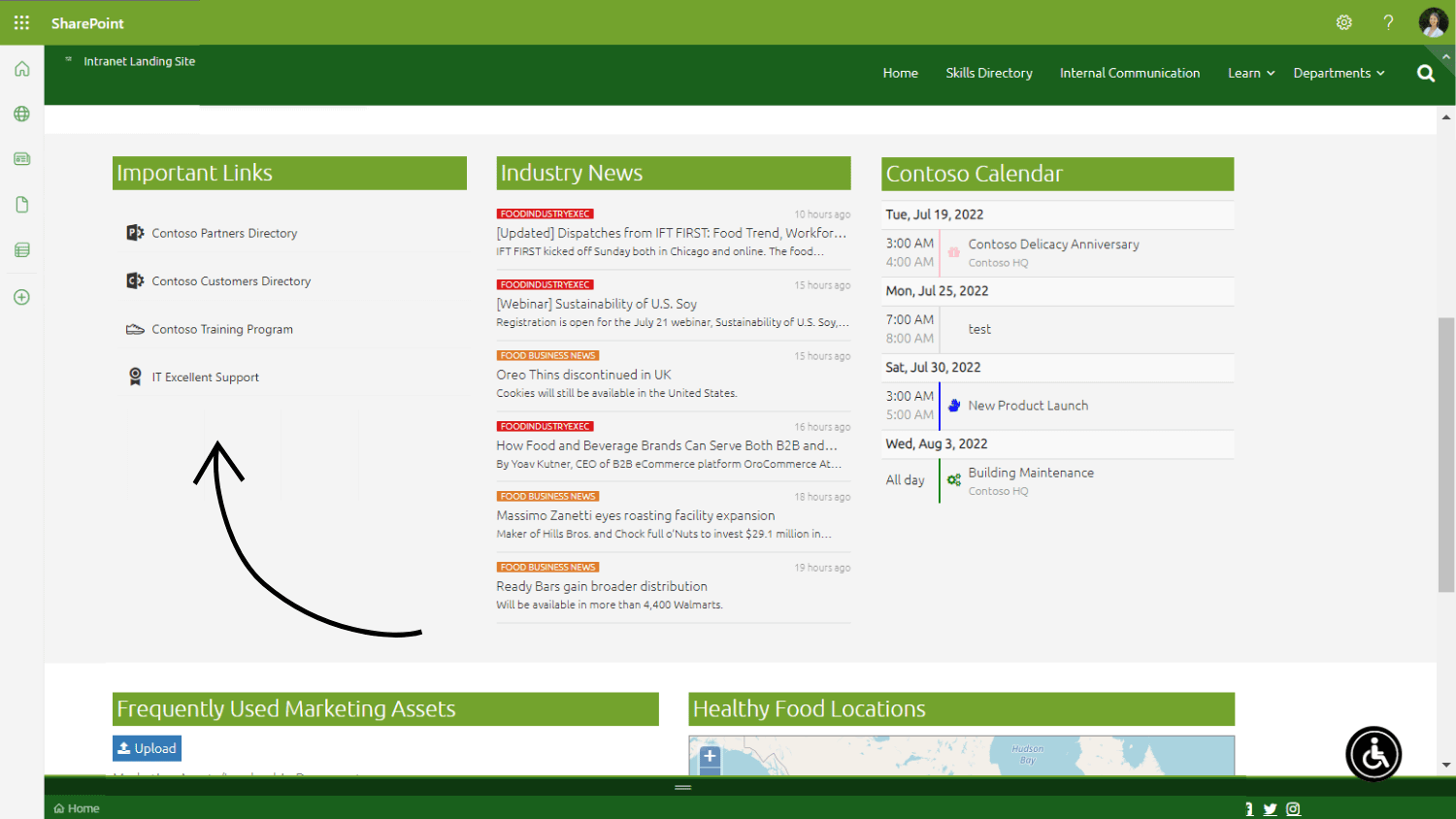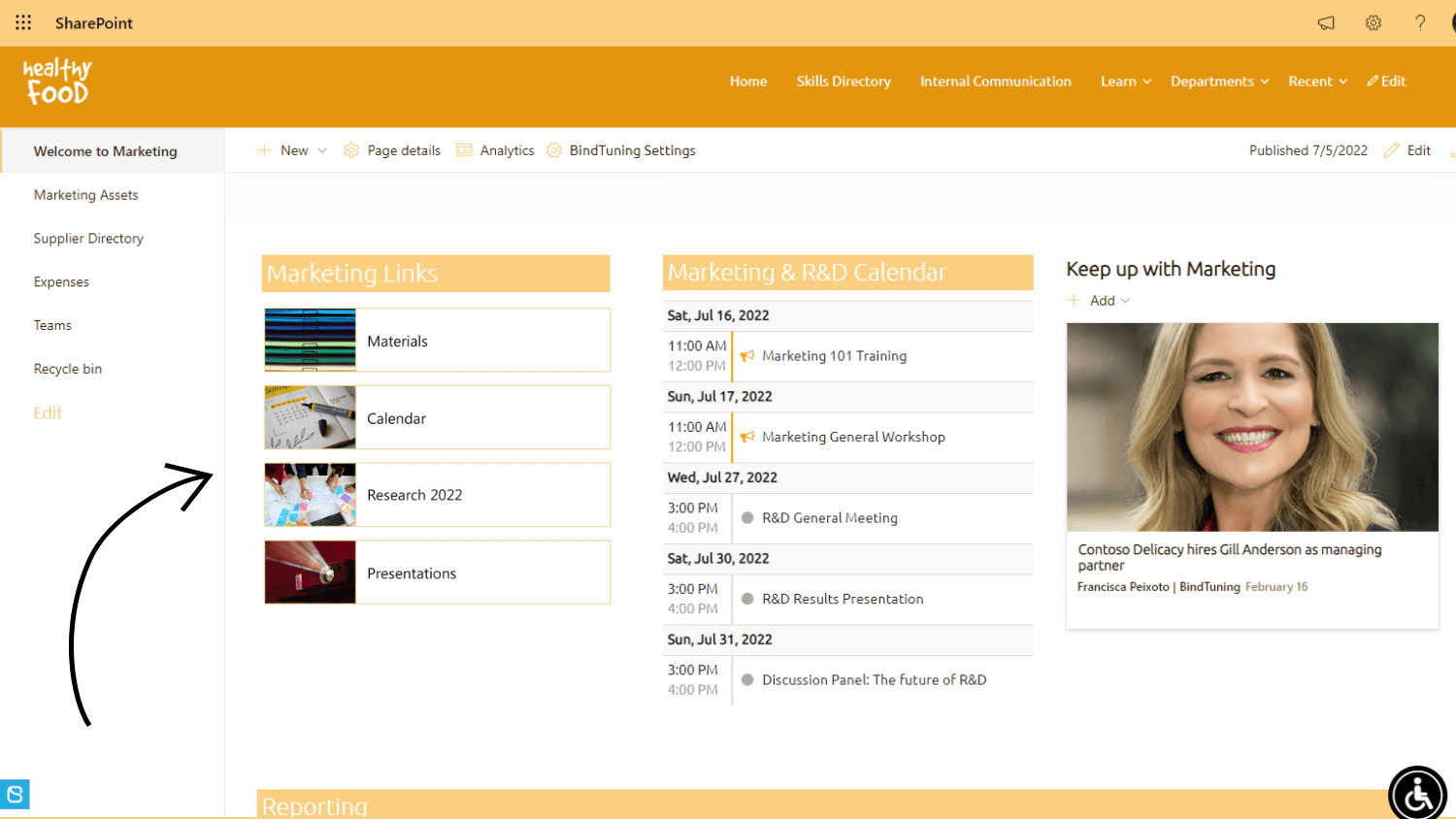 Curious to see this web part in action? Here's all about it.
But there's a lot more to come…
Along with the UI/UX redesign and extending out-of-the-box functionality, we're looking ahead to all the features needed for a comprehensive people-first intranet:
Extended options of data sources for improved data mash up - Retrieving data from Google Drive, Excel spreadsheets, and more.
Make SharePoint more social - Let users comment, like and share content.
Content bookmarks in SharePoint - users will be able to track what's important to them.
Convert links saved to the web part to a new list /add to an existing list
And so much more!
More Modern web parts
The Quick Links web part is one of the latest web parts from BindTuning to feature the modern look and feel, updated experience, and brand new features. We are continuing to roll out the modern experience to all of our web parts over the coming weeks. Visit our Build page for a complete list of modern web parts.
Get a demo
---