A whole new experience for your images has just dropped! With the new modern Image Gallery web part, share collections of images on your pages, with multiple customization options. And of course, it features all the benefits of the modern experience, too.
As a part of the Build subscription, the modern Image Gallery has so many options that really make your images more useful, such as titles being a part of the image layouts, image sizes that can be used for filtering... Let's go through all the updates!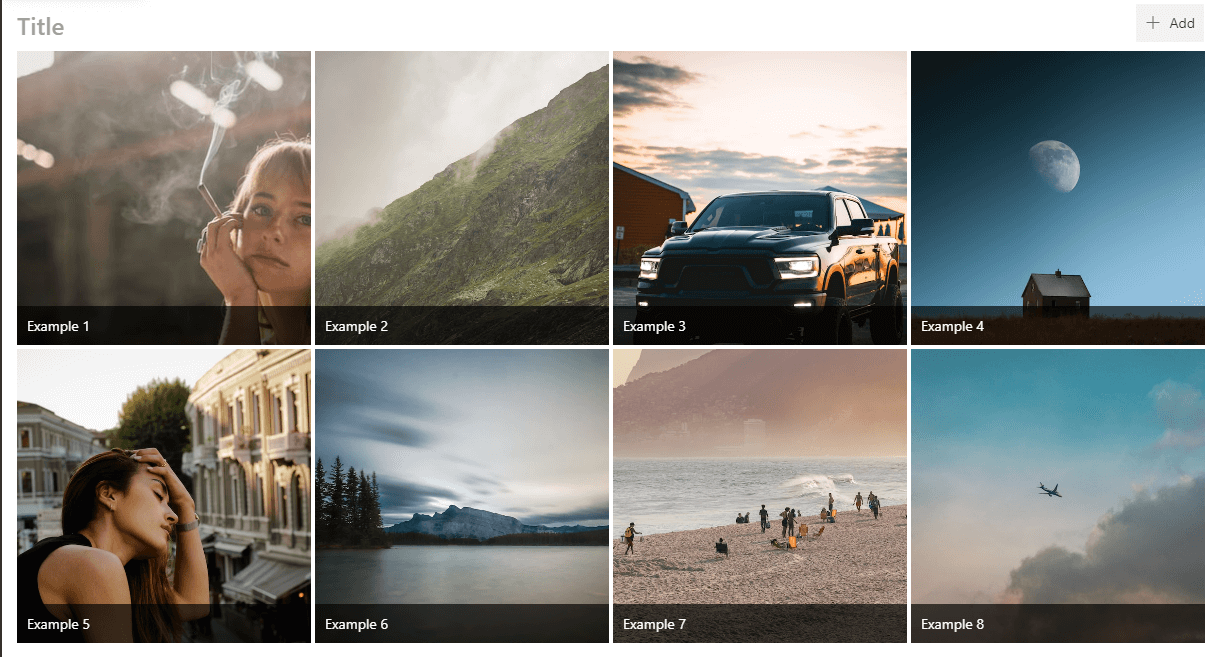 So, what's new in the Image Gallery web part?
There's so much to explore in this updated version of the Image Gallery:
Three different types of data sources are available for you to choose from – users can either reuse existing content stored in SharePoint lists and libraries but also add new content directly to the web part with the "save to this web part" option. This is incredibly useful if you already have existing graphic libraries and/or lists.


4 new gallery layouts give your images a modern, appealing look: Tiles, Quilted, Waved, and even a Pinterest-like layout!


When it comes to the individual images, it's possible to choose from 2 different image layouts to show more (or less) details. Users can select not only image sizes on layouts but also their color and additional options such as title or description. This means that you decide if you want to show a card with info or an image with a label on top of the picture or on the description.


Give users the ability to not only sort but search through images and folders. The new module with the search, sort, and filter.


It's now possible to target content for groups or individual users just like the other new, modern web parts.
We built on the success of our "OG" Image Gallery and offer in this version all the features our customers have grown to love such as folder support, breadcrumb navigation, pagination, and video support. The ability to combine both photos and videos will also continue to be in this updated version.
More features coming...
We believe that there's always room for improvement so we are working on having an option to notify users every time new images are uploaded. Besides that, there will also exist a feature that allows using Google Photos as an external source! This will be available very soon.
More Modern web parts
The Image Gallery web part is one of the latest web parts from BindTuning to feature the modern look and feel, updated experience, and brand new features. We are continuing to roll out the modern experience to all of our web parts over the coming weeks. Visit our Build page for a complete list of modern web parts.
Get a demo
---