New Feature
Starting last month, we began aligning our product updates and fixes to a monthly cycle. BindTuning theme and web part clients will now receive a monthly email with details of each theme and web part software update. We are committed to continually improving your experience with our subscriptions. This is why we regularly release updates to your existing web parts, including new features, bug fixes and other general improvements. Of course, if there is a critical fix, that will be released as a supplemental release to our monthly update – we won't make you wait any longer than you need.
So, what's new in September?
Color Match
Do you remember Garanimals? When I was a kid, Sears used to sell this line of clothing to help kids ensure their tops and bottoms matched perfectly. I'll be honest – it was kind of embarrassing to admit you wore Garanimals, but if you did there is no question - your outfit was groovy.
Well, there is absolutely no shame in our new Color Match update for themes and web parts. Color Match is Garanimals for your intranet. With Color Match, your theme colors are pre-configured in the web part properties. You simply select the color and you're done.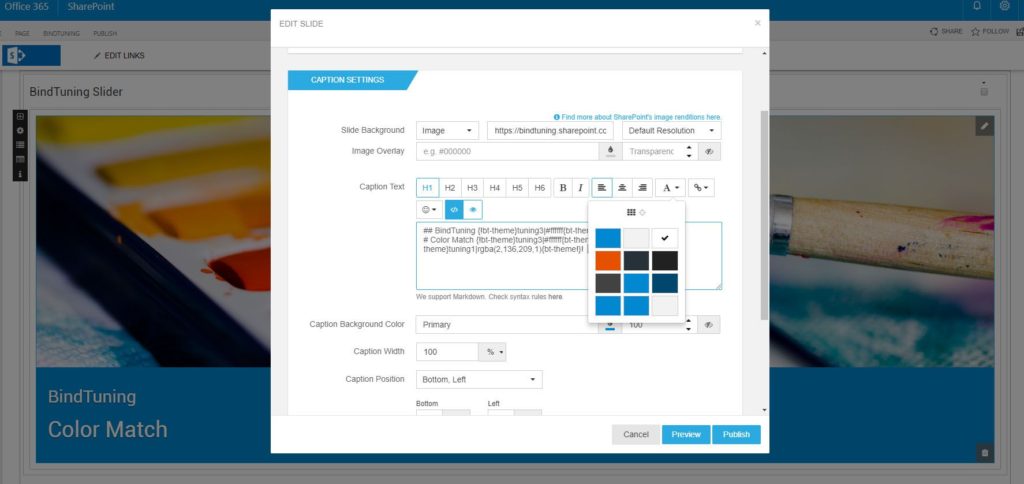 Say goodbye to quirky, mismatched web parts. No more eyedroppers or searching for Hex color codes. Your theme colors are quickly applied to your web parts. Of course, we also will continue to offer you complete color selection. We know some of you need that flexibility to demonstrate your groovy, creative side.
Color Match is available now and requires the latest version of your BindTuning themes and web parts.
---