Check out a couple of cool new improvements we just released for BindTuning products.
Web Parts: Mapping Fields
Specific to the Maps web part (and for the Maps app for Microsoft Teams), you can now map fields from any list to the necessary columns in the web part properties. This feature will soon roll out to more web parts, so keep an eye out for it.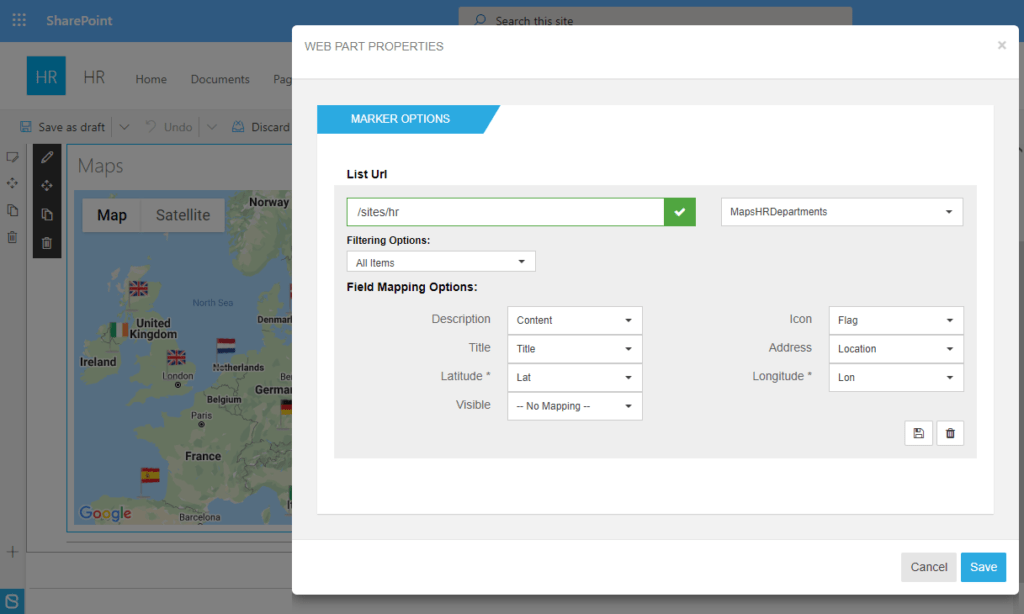 Map web part properties allow for easy field mapping to your list.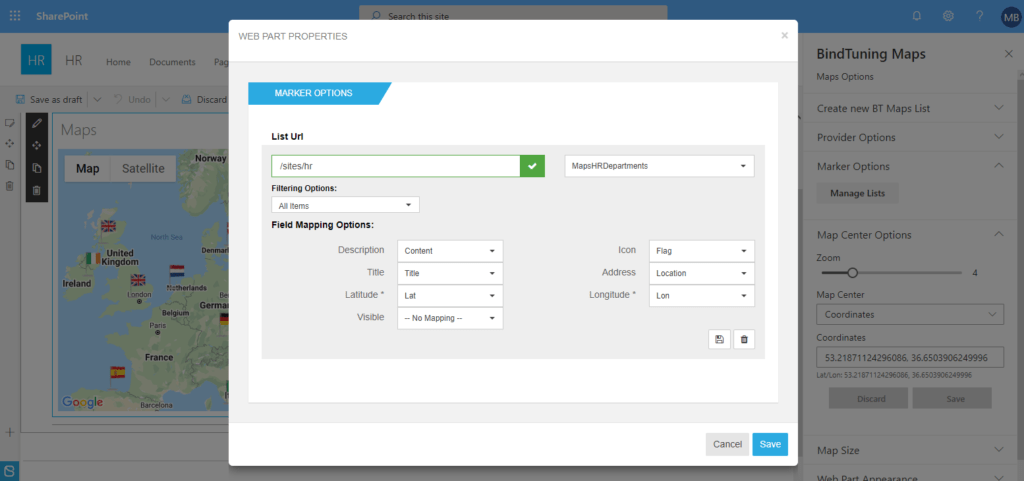 Map app for Microsoft Teams, also allows for easy field mapping.
BindTuning App: Easy Installation of Web Parts
Another significant update is in the BindTuning App itself. We made it easier than ever to specify the scope of the installation of web parts. Choose just one or some or all web parts and then easily specify the version, whether it is classic or modern, site collection or tenant install. Quick and easy! Check out how simple it is:
Available Now
Both new features are available now in the BindTuning App. Simply log in to the BindTuning App and download the latest version of the Maps Web Part to enable field mapping. The improved BindTuning App installation is available in the Build section of the App, for web part installations.
---