Today, we released new features to both our Design (themes) and Build (web parts) features. A new collapsible ribbon is now available on themes and we've extended data mapping and multi-list functionality to even more of our web parts.
Themes - Collapsible Ribbon
A collapsible ribbon keeps your site clean and professional and blocks access to the user controls for all or some users accessing that page. Specify whether the ribbon is open or closed for all users, some users or even a specific user. Set the position of the collapsible ribbon icon - the way it looks and the icon itself.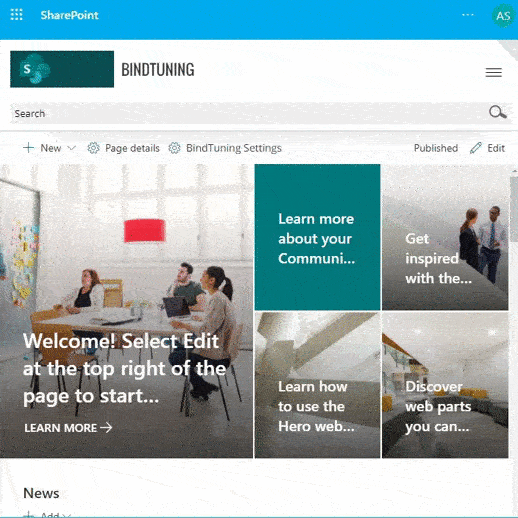 Collapsible ribbon is now included on all BindTuning themes for Modern Office 365 and on-premise SP 2019 sites. Log into the BindTuning App and upgrade your theme to get this new feature on your sites today.
Web Parts - Data Mapping
As you already know, BindTuning web parts work with existing data and data mapping is a critical component to help you take the data you already have and map it to the fields in the web part settings panel. Data Mapping, already available on Accordion, Maps, News and People web parts, is now available on:
Quick Links
Alerts
Calendar
Take an existing list and effortlessly map that content to the fields in the web part. As a result, use your existing events lists and map it for display on your Calendar web part or an existing list of hyperlinks and add them to Quick Links. An existing list of hours of operations can be used as the content used for Alerts, for instance.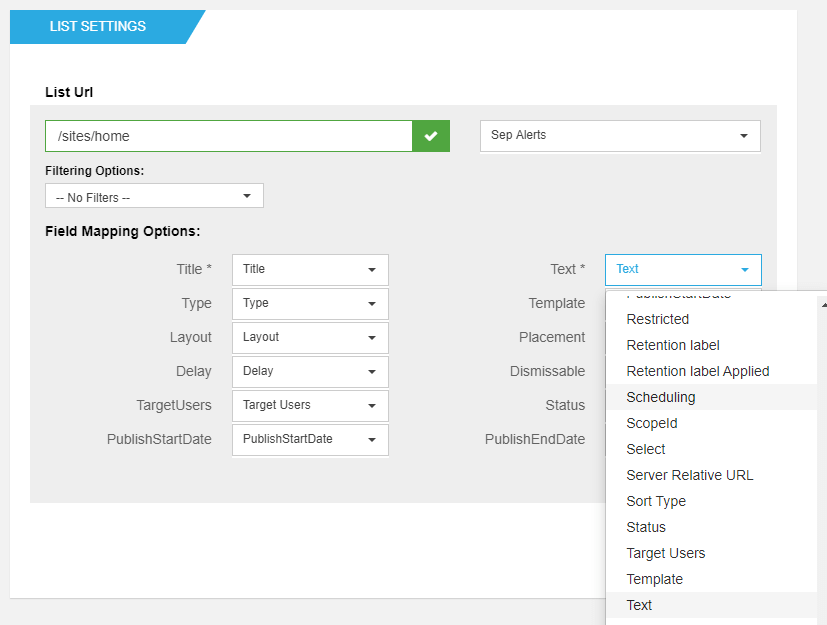 Get data mapping now. Log into the BindTuning App and update your software to the latest version for web parts.
Web Parts - Multiple List
Take content from multiple lists and aggregate that data into one view using our web parts. Lists can be combined from different site collections or even external sites.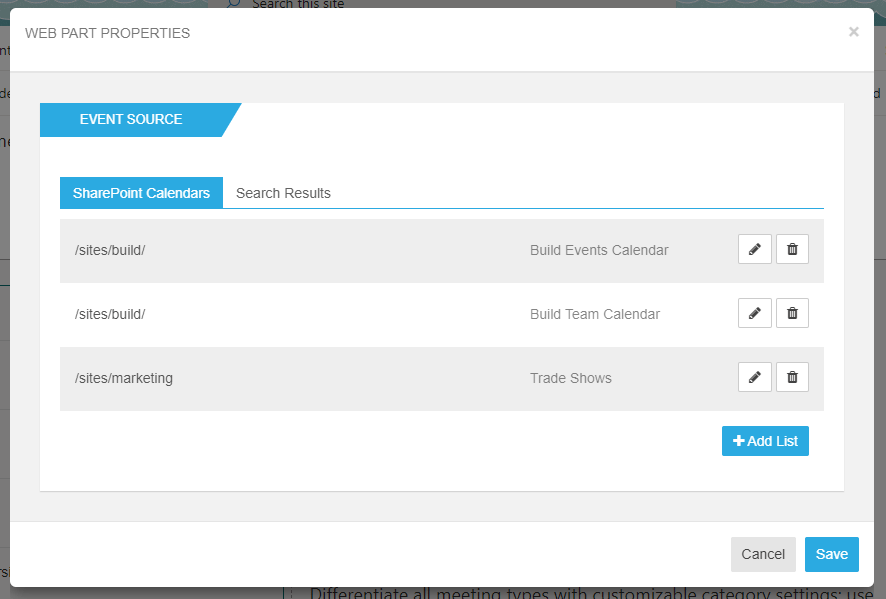 Multi-list support, already available on Calendar, Accordion, Filters, Maps, Tiles, Slider, People and News is now available for:
Get multi-list support now. Log into the BindTuning App and update your software to the latest version for web parts.
...and a few more features
Our News web part got a cool new feature - pagination. This feature is extremely useful when displaying large volumes of news - like the RSS feed from your blog. Keep your news feed contained within the space on your page. Once the data extends beyond that space, data scrolls to the next page. A nice, neat yet complete display of important news for your users.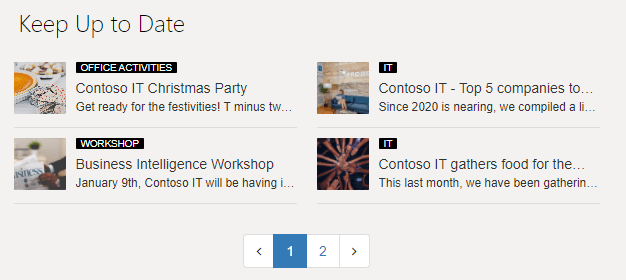 Last but definitely not least, our Accordion web part gets an update that was a top request from our customers. Accordion continues to be one of our top web parts and many of you have asked for a rich text editor in the panel, allowing any user to update the fields with ease. Well, it's available now in the latest update.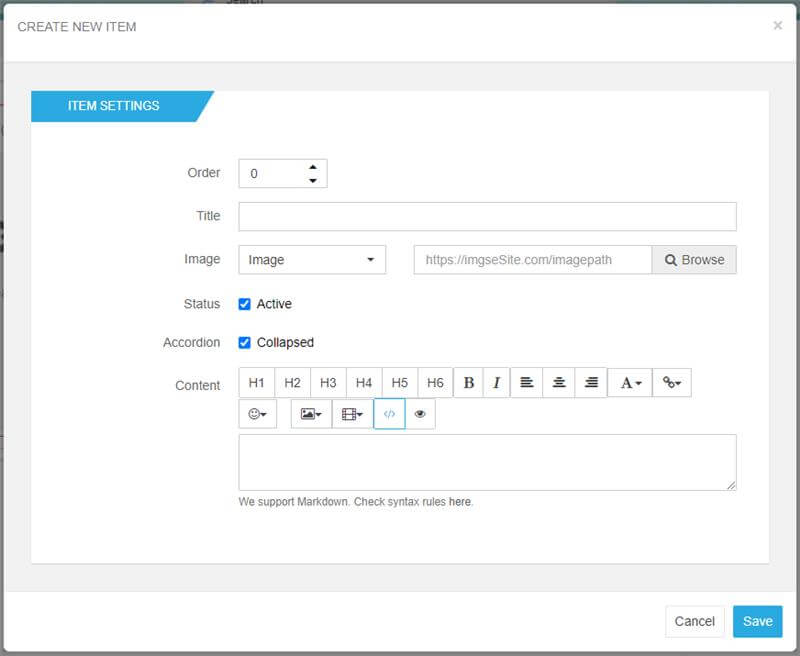 Get News pagination and Accordion rich text editor now. Log into the BindTuning App and update your software to the latest version for web parts.
Get started with BindTuning
Not a current customer? Check out how these cool features can benefit your sites by starting a trial. Create an account in the BindTuning App and try the Design or Build features for free for 30 days.
---