Today, we're announcing the release of the SPFx-ready version of the Quick Links web part. That means you can now easily display custom links in both classic and modern sites.
You can pretty much add any custom link to the page, with an endless list of icons and an option to add custom images. You can even choose what links you want to show to a specific user or group, thanks to its advanced targeting options!
I already added my custom links to SharePoint Modern Experience with the new SPFx-ready version and it's looking amazing. I can now have all my links in a single place, right where I need them. :)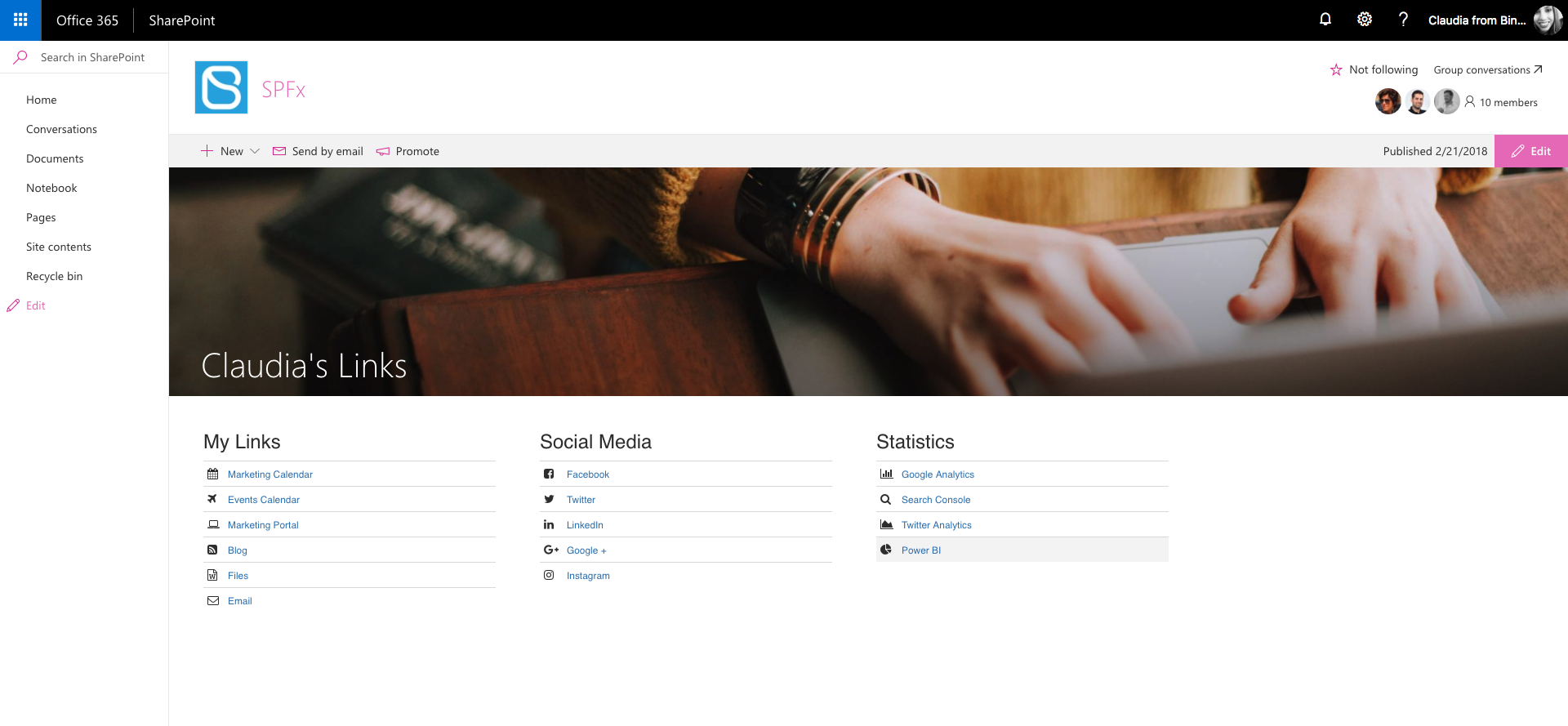 Watch the demo video for more details on this new release.
Get it today
If you have an active subscription – even a trial one – the new version is available right now in your account in the "My Downloads" area. As a subscriber, you get access to all the web parts we release, right in your account for immediate use.
Simply log into your account and navigate to the "My Downloads" page.
Read full instructions here
---
I'm not a subscriber, how can I get the new SPFx-ready version of Quick Links?
You can request a free trial subscription at bindtuning.com/webparts and get access to the complete library of 12 web parts, including Quick Links and the new SPFx-ready version. Contact us today, to get started using Quick Links for SPFx.
---