A month ago, when planning for the March CoderDojo session, we could never guess what was about to happen. The coronavirus pandemic forced countries to shut down many public services, including schools, precipitating a transition to remote learning. Tools like Microsoft Teams gain a new relevance, and it's crucial that teachers and students are ready for the change.
Started back in July 2015, "CoderDojo Vila do Conde" has been running monthly for almost 5 years. During 51 sessions we introduced kids to code, hacks, apps, robotics, 3D, drones, and much more. Always on site.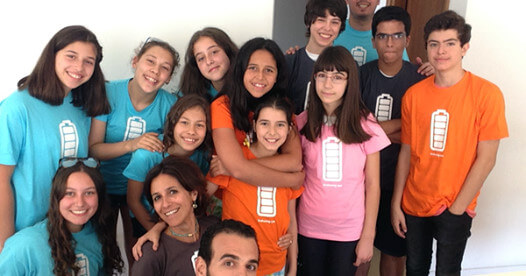 Session #52 was different.
To care for the safety of students and mentors, we decided this had to be a remote learning session, in Microsoft Teams. With the recent announcement that schools in Portugal will close next Monday - many transitioning to remote learning - teaching our kids how to use Teams was the way to go.
Microsoft Teams for Education virtual session
Our young programmers responded to the call, and showed up for a great online training session.
Lining up with the goal of preparing them for remote classes, we worked on a Teams for Education tenant, and addressed topics like:
What is Microsoft Teams - a global overview
Chat

Starting 1:1 chats with colleagues;
Rich chat features, from formatting to including documents, scheduling home work calls, adding maps, weather and other apps in your chat;
Starting group chats;
Creating groups, like study or topic discussion groups;
Start audio and video calls, during individual or group chats.

Teams

School class as a team
Joining a team (listed or with a code)
Creating a team (when available)
Assets in a team, namely posts and files
The class notebook

Assignments

Working on an assignment
Assignment grades

Calendar (school classes and other appointments)
Apps, where we went through some education apps available
Want to prepare a "remote learning" training in Microsoft Teams? Read our tips.
If you plan to provide Microsoft Teams training to students in your area, there are a couple things to consider, for a successful event.
Prepare a Teams for Education trial tenant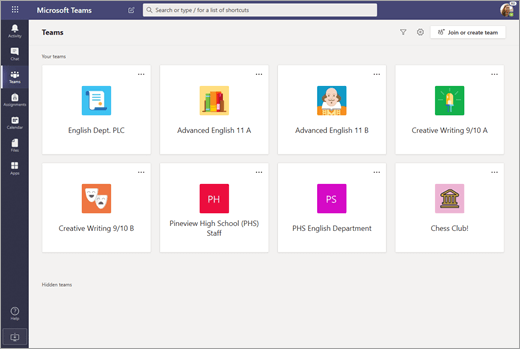 In our case, most of our efforts were focused on setting up the Teams for Education tenant (which we did not have!). If this is also the case, make sure to take at least half a day to prepare it. You will have to:
Create users for your students and mentors, with proper permissions;
Create demo teams and add demo content.
Send instructions in advance
At least one day before the session, make sure to send your students detailed instructions on how to access the training session. We wanted our students to be able to interact within Teams while guiding them through the exercises, so we sent credentials and individual accounts to everyone. This allowed for a very interactive session, where mentors could see students doing guided tasks on-the-fly.
Record the session
Finally, make sure to record the session using Teams recording capabilities. This will allow for you to share it with anyone unable to attend live.
Let's help students and teachers for a successful remote learning experience!
CoderDojo is a global movement for children ages 7 to 17. More information about our free events is available in our CoderDojo facebook page or email us.
---