We're pleased to announce that stock funds can now be tracked using the Stocks Ticker Web Part!
Available today for immediate download, our Stocks Ticker web part now supports the tracking of stock or equity/mutual funds in addition to stock market conditions. This feature was one of the top requested feature from our user community for the web part. so our team has implemented support for funds in the latest release. Real-time trading information provided from either IEX or World Trading Data can easily be displayed on your company intranet or on a Microsoft Teams tab.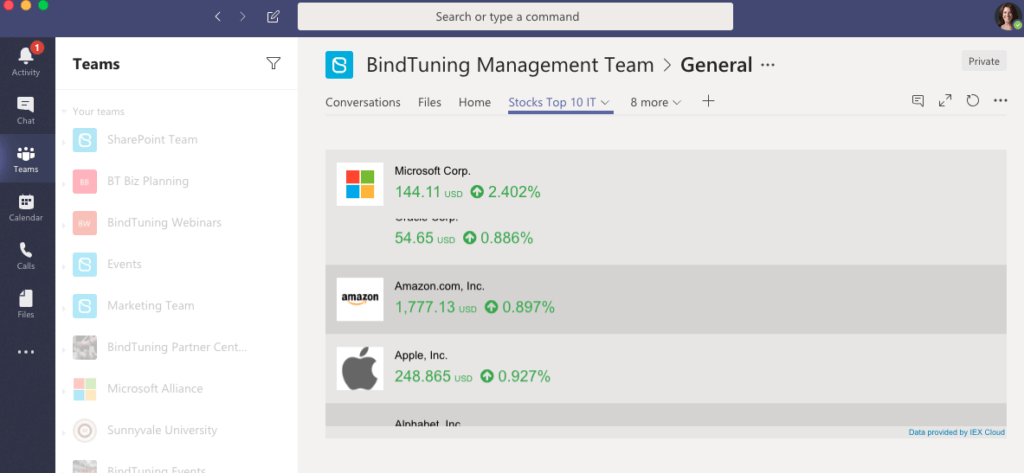 Track and monitor market conditions that are relevant to your business. It's easy to add funds using our simple settings panel.
Learn More
Available now. Be sure to sign in to your BindTuning account to download the latest update for Stocks Ticker. Learn more about the Stocks Ticker Web Part, one of 19+ web parts from BindTuning or schedule a demo with our team.
---