Provisioning many Microsoft Teams at one time - that's a real game-changer for Education. Until now, cloning teams with course materials and channels and tabs has been a stumbling block for many schools. With Automate365 for Education, Microsoft Teams can truly become the backbone of online learning by putting the power of reusability of structured classroom content into the hands of educators...and do it at-scale. Automate365 provides the acceleration of structured, content-rich teams educators desperately need.
Provisioning Microsoft Teams for Education
Utilizing a modular approach in use by corporations worldwide, classroom teams can now become repeatable experiences. How does that benefit students? Automate365 creates equity in learning from class to class and school to school. Teachers begin the school year with a classroom space that is ready to go, based on a template that includes the very best content for that class.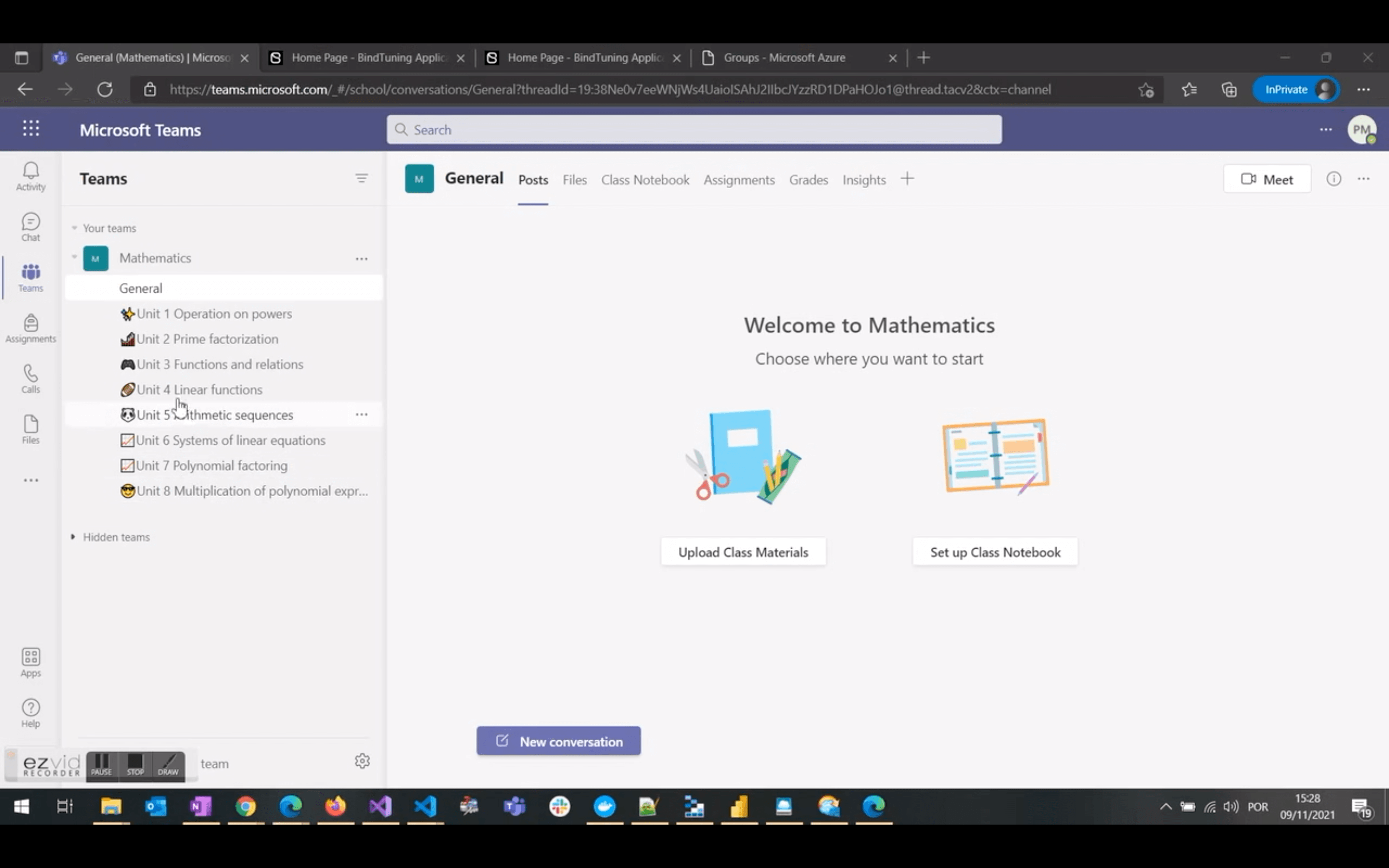 Any team can serve as the basis for a future template. Automate365 templates include all channels, tabs, apps, class notebooks and even assignments. Deployed from the Automate365 template gallery and aligned with Azure Active Directory, teams are created from "scratch" or aligned to existing Office 365 groups and owners that have been previously synchronized from School Data Sync (SDS).
Once saved as a template, it becomes a reusable template joining other pre-built templates available in your gallery of classroom templates that can be provisioned across an entire school or school district at one time. Students and teachers assignments aligned with SDS. But wait, you already have teams set up? Well, they can be easily appended to match the new template, again at one, cost-saving time.
Top benefits of Automate365 for Education
Here are the top reasons why Automate365 is a game-changer for Microsoft Teams for Education:
Create a curriculum repository in Teams. Because Automate365 templates include all content, materials and structure, everything needed to onboard hundreds (or thousands) of students is available in the template gallery.
Equitable and scalable. Support learning equity across classrooms. Take your best teams and replicate them using Automate365. All students get access to the same (best) online learning experience. The ability to deploy Microsoft Teams at-scale, further reduces your effort (and costs) as you onboard hundreds or thousands of students and teachers each year. Everything your teachers need in teams are included and saved for re-use in the Automate365 template gallery.
Optimize the power of Microsoft Teams. Automate365 provides the acceleration of structured, content-rich teams schools desperately need to make Microsoft Teams a primary learning platform. Microsoft has invested heavily in Teams for Education. Breakout rooms, whiteboards and other powerful features offer schools a budget-friendly solution that has a proven value (and loyal customer base) across corporations worldwide. What better tool to use than one that is well known by parents, not to mention will be used by future professionals and interns?
Add fresh content to existing teams. As your curriculum evolves, Automate365 ensures your teams remain current, evergreen. Add new content and apps, update software - all of it at-scale across your entire campus or school district, at one time.

Get to know Automate365 for Education

Get a Demo

Want to learn more? Schedule a demo with our team.
---