Learn how Storyals a Microsoft ISV, has in the span of three months taken their extensive catalog of high-quality training videos and created a unique, story-based training product with broad market appeal. At the heart of Storyals content-as-a-service product is BindTuning's powerful deployment-as-a-service product, Automate365.
Turning a great idea into a scalable product
Thanks to their previous experience running Business Productivity, a production and consulting company, the founders of Storyals had developed an extensive catalog of high-quality training videos for their customers. Now with Storyals, they were looking to provide a comprehensive, content-as-a-service training solution, one that could be deployed as a mass-market product to meet the ongoing training needs of Microsoft's broad, global user base.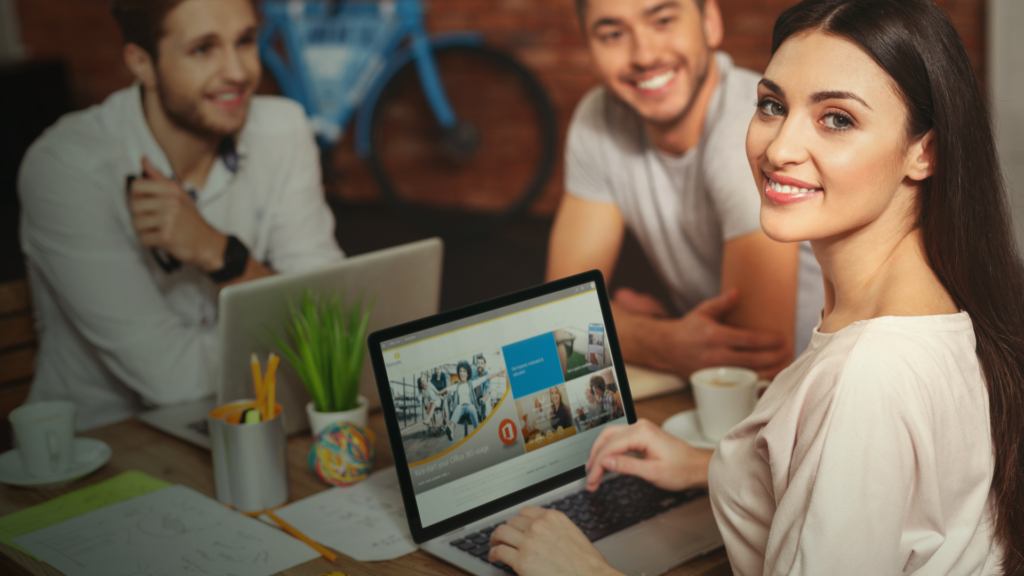 Scalable, customized deployments to multiple customers in just a few clicks
Deploying Storyals to their enterprise customers necessitated hours of work per client. An initial deployment triggered a meticulous process with numerous manual adjustments to course play lists, images, embedded codes and other links. The customized nature of their service meant that subsequent updates were also equally time consuming.
Storyals needed a scalable provisioning and deployment process that could be easily modified to serve the needs of different customers. The solution needed to be built on top of Office 365 so that enterprise customers could access training videos from within their own environment. Storyals also wanted the ability to easily send updates and software patches as needed, for example, to prevent custom site designs from "breaking" whenever Microsoft made changes to the Office 365 platform.
After a serendipitous encounter at a SharePoint conference, Storyals began to work with BindTuning to create a solution that could be quickly and accurately deployed to multiple customers.
An expanded product line gives clients greater flexibility
BindTuning worked with Storyals to design two versions of their end-user training video solutions, Storyals Lite and Storyals Pro. Storyals used BindTuning's themes and web parts to ensure that both versions had a similar look and feel, one that is modern, easy to navigate, and reflected Storyals' corporate brand. Although both versions contained training videos produced by Storyals as well as product videos created by Microsoft, Storyals Lite and Storyals Pro are run off entirely different learning platforms. These platforms allow Storyals to cater to the different functional requirements and customization needs of their customers.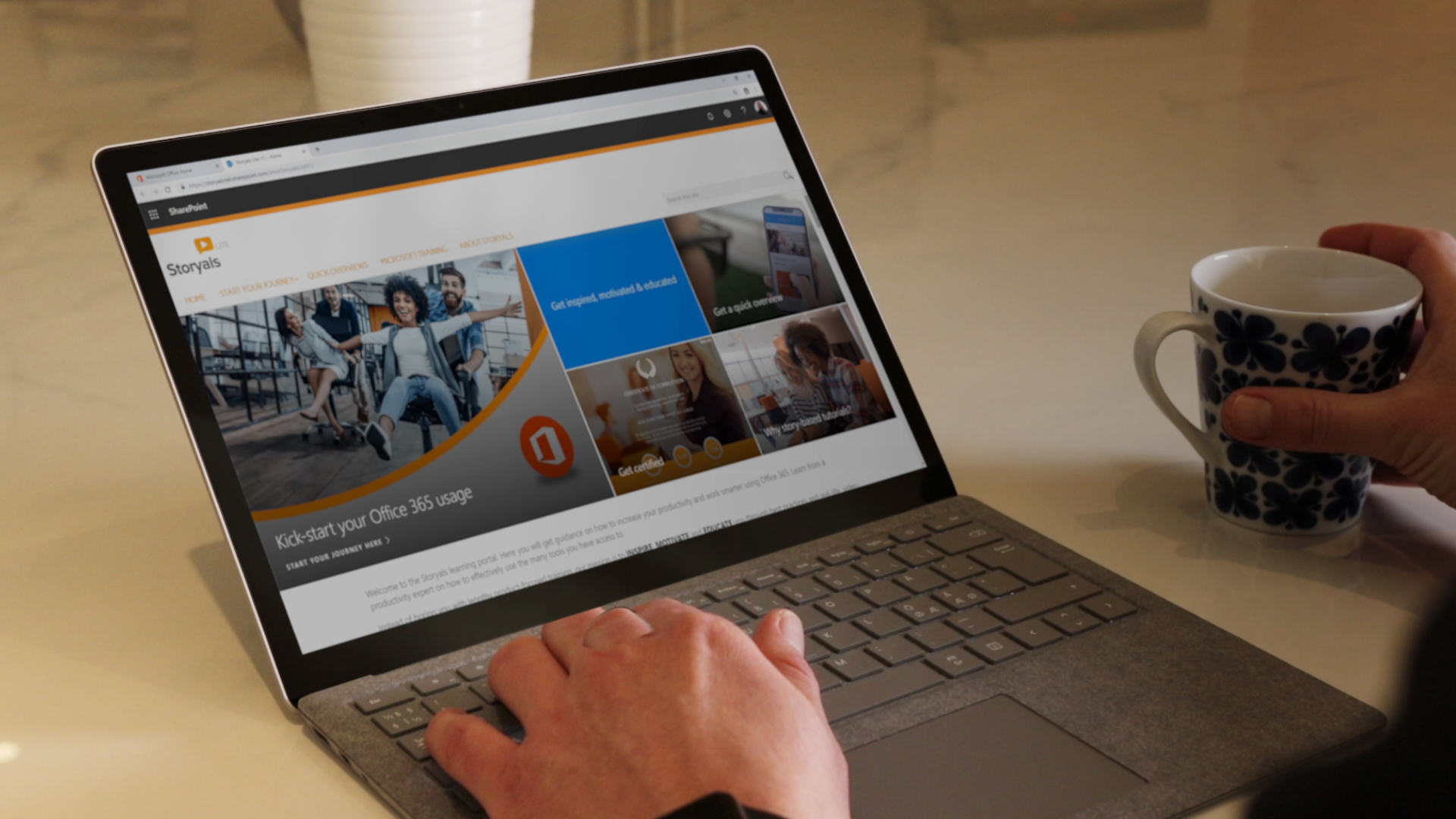 Storyals was able to leverage BindTuning's powerful deployment engine, Automate365, to simplify the deployment process to more easily accommodate multiple customers. Automate365 is a BindTuning's Deployment-As-A-Service product. It uses BindTuning technology to ensure that all the myriad details required for customizing, packaging, and deploying solutions created by third party providers such as Storyals can be deployed quickly and accurately on a repeatable basis to run on Microsoft Office 365 and SharePoint.
"I believe that every customer that has invested in Microsoft Office 365 should also offer Storyals to all their employees. Our videos help ensure that companies of every size can leverage Office 365 to increase their productivity and efficiency. With BindTuning Automate365 serving as our deployment engine, we can install Storyals on a client's site with much less effort."
Fast, accurate product deployments
Storyals created Storyals Lite as a cost-effective solution to meet the Office 365 training needs of small to medium businesses. Since Storyals Lite does not include any customization options, deployment to a new client site takes only a few minutes using the Automate365 engine. Storyals Lite constantly updates on the back end whenever Storyals or Microsoft release new content. These new training videos automatically appear inside their customers' Office 365 environment thanks to embedded codes that Storyals programmed into Storyals Lite.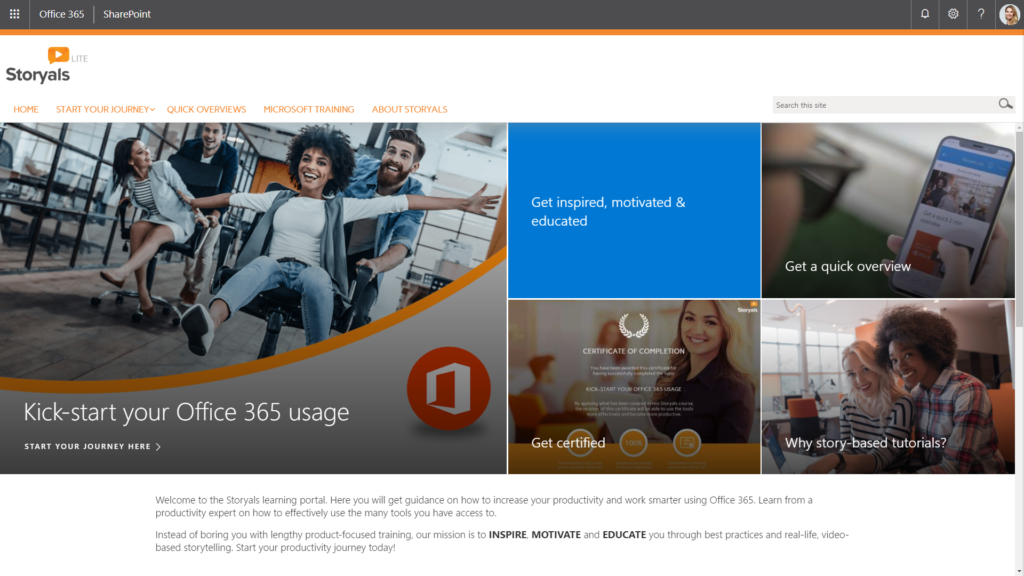 Storyals Pro, on the other hand, needed to include advanced reporting functionalities as well as the ability to create branded, custom content. Storyals worked with BindTuning to create a separate version of their platform. To this end, they leveraged the numerous customization features that are built into BindTuning's themes and web parts. The deployment functionalities offered in Automate365 ensure that every deployment for Storyals Pro is efficiently managed and conforms to each client's specific needs. Storyals can also accommodate customers looking to white label Storyals Pro under their own name.
The result has been a game changer. "Creating custom installations used to take us days. Automate365 packages up everything," said Ulrika Hedlund, Storyals Founder. "Our enterprise customers will finally no longer have to struggle to maintain their own communications sites because we can offer them a superior alternative."
Storyals consultants have been able to dramatically reduce the amount of time it takes for them to set up new installations. Instead of an unwieldy manual process, BindTuning Automate365 ensures that the deployment of Storyals Pro onto a client's environment is seamless.
"We created Automate365 to take care of the governance aspect of deploying solutions to multiple customers. It packages up all the different dependencies and requirements, guaranteeing that everything that's supposed to be in a package is included when you deploy to a customer site. Every detail is accounted for. Nothing gets left out."
Adapting to constant changes in Microsoft platforms
Storyals was concerned about their ability to keep pace with the frequent updates to Microsoft's various platforms. Partnering with BindTuning made it possible for them to quickly respond to changes that impacted the look and feel of their products—a fact that became particularly important when Microsoft released a new update just at Storyals was about to deploy their product to a new customer.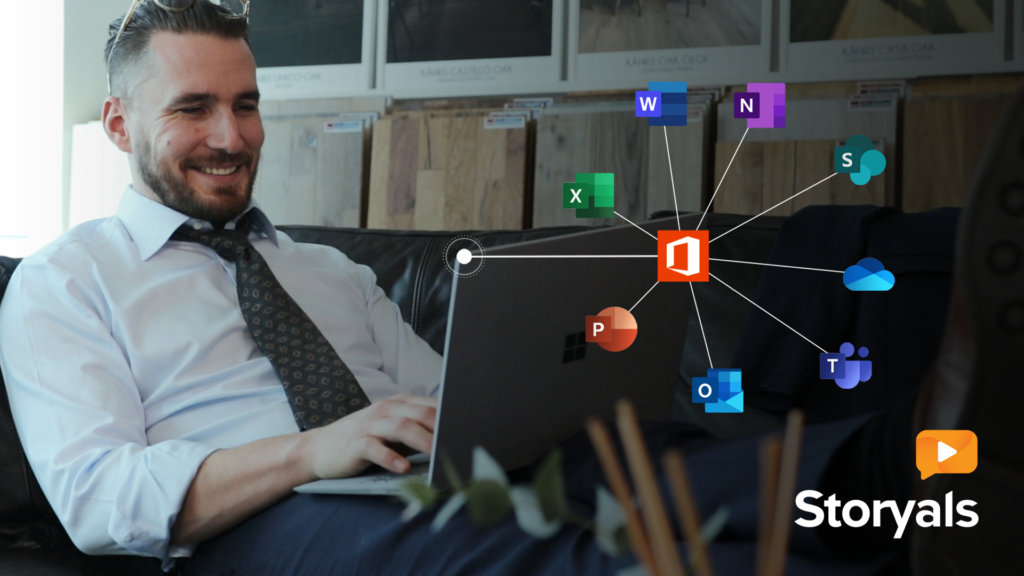 "We had been working with BindTuning to brand one of their themes. When we looked at it the next day, we had to redo some of our work because Microsoft had released an update that overrode our color settings," Ulrika Hedlund, Storyals Founder explained. "BindTuning's engineering team quickly updated the theme and we were able to deploy the product to the client on time. A few years ago, things were different. When you developed something, you knew that was it. But now things change all the time. You have to be willing to react and adapt to an environment that's constantly changing. Partnering with BindTuning makes this aspect of working with Microsoft technologies much easier."
On the right track
Thanks to their work with BindTuning, Storyals was able to successfully launch two new products in just over three months. Whereas their customers could previously only purchase their video content as a standalone product, they now have access to a fully packaged training solution that resides within their own Office 365 environment.
"The feedback we've received has been really positive. Not only are our clients happy but we've also received enthusiastic support from Microsoft."
Key Solutions
Microsoft® SharePoint™ Office 365®
BindTuning SharePoint™ Office 365® Themes and Web Parts
BindTuning Automate365®
---