Learn how Dell Technologies Consulting Services employed BindTuning products to rapidly deploy and modernize a 16-year old intranet into a dynamic digital workplace for the healthcare provider, Major Health Partners (MHP) . Ranked three times in the Top 100 Most Wired Hospitals in America and the Top 20 Rural Community Hospitals, Major Health Partners is a leading provider of ambulatory and acute healthcare to patients in rural Indiana.
Modernizing communications with SharePoint Online intranet
A BindTuning partner for many years, Dell Technologies Consulting Services has a proven track record of delivering solutions that improve and simplify workforce communication from manufacturing giants, such as Tysons Foods , to now Major Health Partners (MHP). The entire customer story, published by Dell, is available here to download .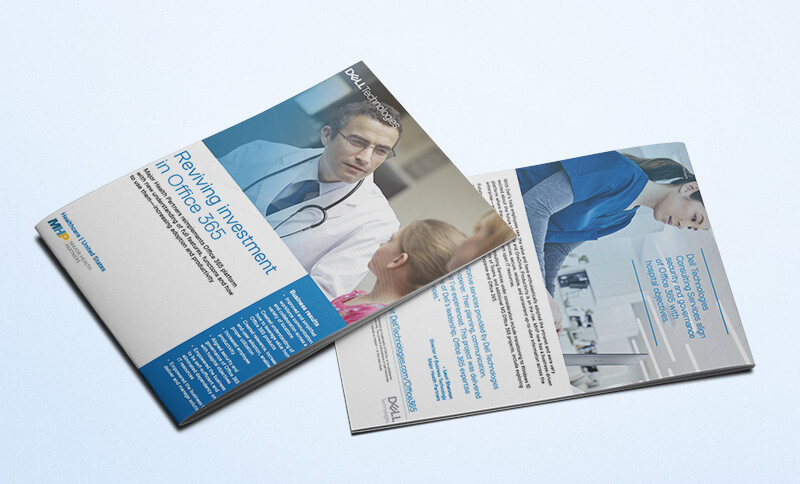 "The Consulting Services team helped us focus on our employees' needs to make it much easier to find information on the landing page and through search. They built our intranet using BindTuning themes and web parts with the news, filters, and files we needed to modernize the experience for our workforce, and created a look and feel that aligned with our external website."
Business results
Improved and simplified workforce communication and collaboration across a variety of locations
Created understanding of how to leverage value from Office 365 products
Created relevance, increased end-user adoption, enabled proper utilization
Increased employee productivity
Aligned security and governance of Office 365 with hospital objectives
Empowered the business to be self-sufficient and eliminated dependency on IT resources
Empowered the business to deliver and manage solutions
Major Health Partner - Key Solutions
Microsoft® Office365™
Dell Technologies Consulting Services
BindTuning Office365™ Design (themes) and Build (web parts)
---