Amicus Therapeutics (Nasdaq:FOLD) is a global, patient-dedicated biotechnology company focused on discovering, developing and delivering high-quality medicines for people living with rare metabolic diseases, such as Fabry, CDKL5, Pompe and Batten. Many of these diseases are devastating and fatal with decline sometimes beginning in early childhood.
With patients foremost in mind, Amicus Therapeutics employees make all their business decisions as if they were living with these diseases or were a parent or caregiver to a child with these disorders.
So, how does the intranet play a role in this patient-focused organization and their mission?
Patient focus is built into every part of the business.
Maintaining the brand is a priority as their culture drives their mission and encourages employees to focus on the good work they do for patients. While the IT work may not seem as important to patients as what the scientists are doing, at Amicus Therapeutics everyone contributes towards the patient-first mission.
"The intranet is a partnership between corporate communications, IT and Patient Advocacy. The more efficient we can make our employees, the faster they can help those in need. Our culture is what drives our mission and pushes employees to do the work that they do."
"Everything is built-in, with BindTuning"
The Amicus Therapeutics intranet is comprised of approximately 30+ site collections, that offer employees accessibility "any place, any time, on any device". As they migrated from on-prem to the Office 365 cloud, they realized out of the box SharePoint would not meet their branding needs. With both modern and classic sites, creating a consistent user experience was a challenge. Simply put, they wanted to enhance SharePoint, make it better. After exploring various options, BindTuning offered them the ability to tailor SharePoint without requiring a framework on top of SharePoint (or replacing SharePoint entirely). BindTuning themes integrate easily with all versions of SharePoint, allowing them to create a consistent look and increase the efficiency of navigation across the myriad of sites into one unified digital experience for their employees.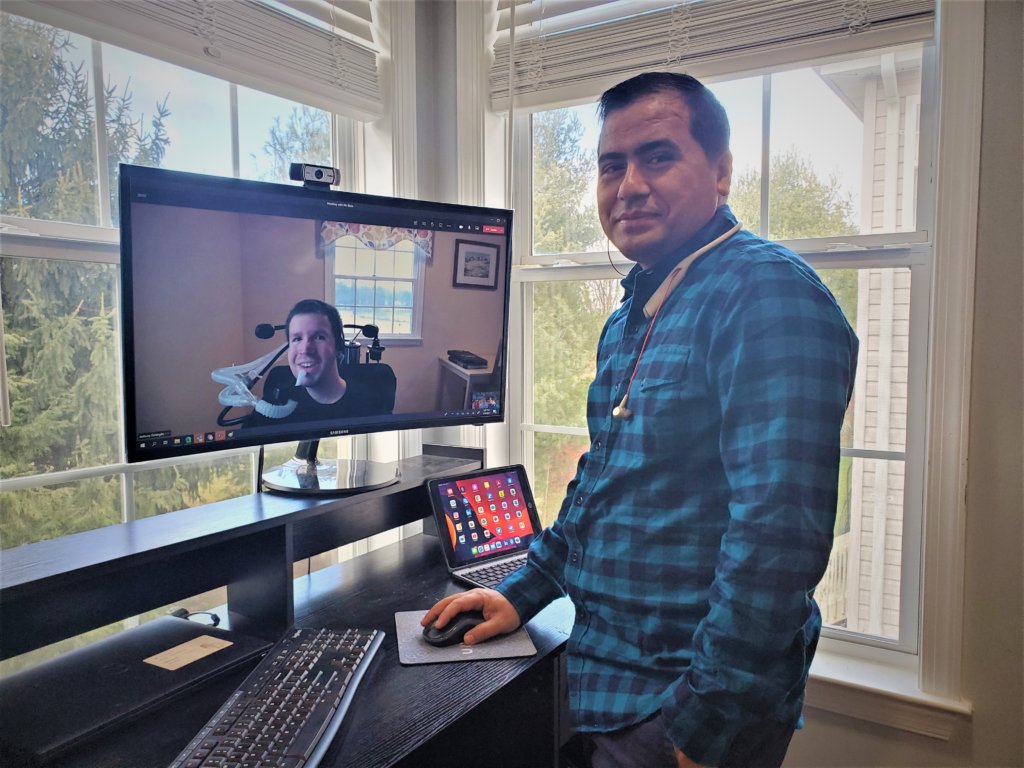 "Because of some of these tools, including BindTuning, we are able to be in the cloud and be efficient and enable that collaboration – any place, any time, on any device."
Adding to the end user experience, BindTuning web parts extend the basic functionality of SharePoint across all of their sites in unique ways. The People web part, for instance, is being used as an employee directory for capabilities and mentoring, allowing users to search for expertise within the organization. Employing a few workflows, the IT team was able to pull employee bios from Delve into SharePoint. The alternative would otherwise have required a $10-15K third-party solution. The cost savings from just one web part is clearly a win, not to mention the value of fully utilizing talents and resources they already have in-house.
"We always go back to the patient. Our first and foremost priority is to focus on the patient in need. Not every employee works on the potential treatments themselves, but by enabling our people to get things done in an easier fashion, in a better way, we each make a contribution."
Other web parts such as Tiles, News, Accordion and Calendar offer enhanced levels of customization that give Amicus Therapeutics flexibility to meet a variety of current and future needs.
Running with it.
Focused on moving all the content to modern SharePoint, IT and communications are creating the sites and training site owners to customize sites on their own so they can "run with it". The IT department can leverage their skillset and empower power users who can easily use the BindTuning products to expand their sites. BindTuning allows the IT department to be more efficient, so they can work on other projects, such as expanding the use BindTuning web parts in Microsoft Teams for collaboration within departments.
And how do employees feel about the new features? "They may not know BindTuning name, but once they use it, they use it as much as they can", says Anthony DeVergillo.
Along the way if they encounter an issue, BindTuning is there to help. The whole team is ready to assist, even getting the CEO involved when needed. "I have never seen that in any other company," says Bik Bista.
The global pandemic and future ahead.
For Amicus Therapeutics efforts made in improving their intranet has been especially timely this year.
"We had planned our migration to Office 365 for about a year and a half. At the time, we didn't know we were planning for a pandemic. We enabled any place, any time, on any device, collaboration and communication for employees and we're glad it was there when the business needed it," says Gary LaSasso.
Because of the work of the team and the investment into their intranet, the move to remote working has been fairly seamless for them, so much so that many at Amicus Therapeutics are even more productive when working from home. Factor in the timely release of BindTuning's Accessibility Tool for SharePoint, and Amicus has undeniably delivered on their commitment to support the needs of employees - of all abilities.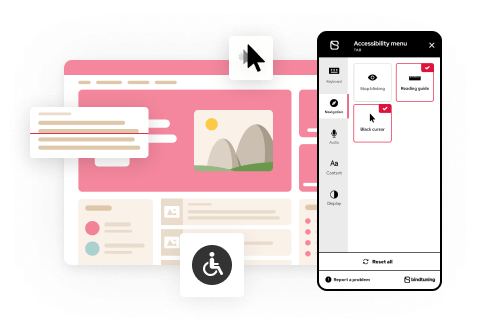 The addition of the accessibility tool elevated their digital workplace into a place of inclusivity. Assistive technology for vision, hearing, neurodiversity, learning and mobility is now accessible to all employees with a simple "tab" of the keyboard.
"One of the positives that came out of the COVID pandemic was the opportunity to change the way we work, for the better. Barriers that were created by the traditional office have been broken down, providing an opportunity for people living with disabilities. The flexibility to work from anywhere makes work more accessible for a previously overlooked group of amazing employees", says Gary LaSasso.
"At Amicus, innovation is in our DNA. With BindTuning's accessibility tool, we are now making our collaboration tools accessible, which helps with our effort to put Amicus on the forefront of companies creating a more inclusive work environment."
What's still in the plans? BindTuning web parts are expected to play a game changing role as they roll out more of a personalized experience for their employees. Audience targeting and the Tiles web part will, for instance, allow the Human Resources department to offer employees access to country-specific benefits information with a click of a tile. In addition, they see a lot of potential for personalization using the My Work web part, which presents users with a view of their upcoming day, recent files, etc. in SharePoint.
In addition to the broader use of audience targeting and personalization using BindTuning web parts, Amicus Therapeutics intends to upgrade classic sites and fully embrace modern with one navigation that makes it easier for colleagues to find the right information. Also, Amicus Therapeutics is working on wider use of Microsoft Teams. Separating work-sharing content in Teams versus intranet content, they plan to take advantage of the BindTuning web part add-on for Microsoft Teams which will make the reuse of existing information from the infrastructure that much easier.
"With BindTuning we are taking partnerships to next level, our collaboration to the next level and our intranet to the next level. We are looking at ways to be even more efficient now that the foundation is already there."
"Thanks for letting us tell our story – what we are doing in the world of rare diseases is very special. I am inspired to come to work every day and try to make people's lives better. To share our story is a great opportunity for us, thank you for allowing us to do that." – Gary LaSasso
Products Used:
Office 365, classic and modern SharePoint
---