We're making it easier than ever to bring your SharePoint site into the new social media era! We are excited to announce BindTuning's new SharePoint Web Parts. 12 and counting...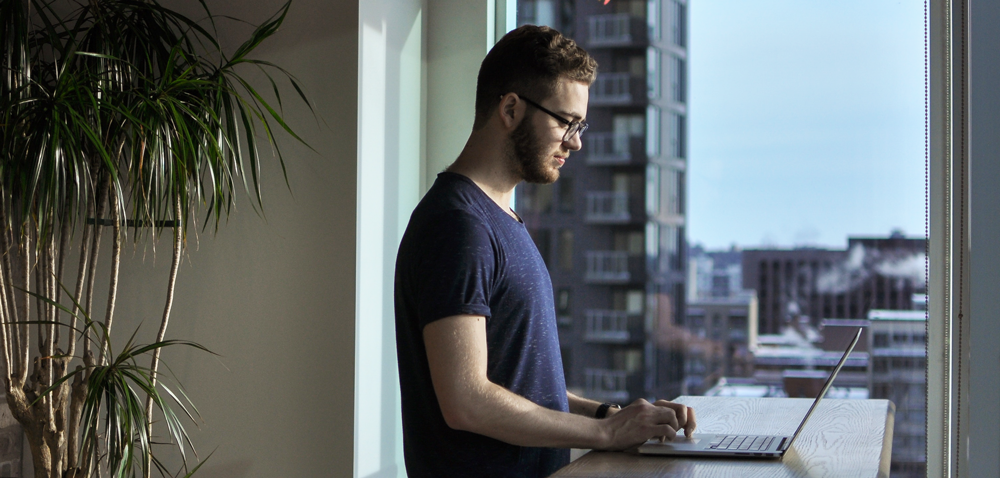 All online portals, websites, intranets have one common purpose...to connect. That's what a user-oriented "social media era" site is all about. It's about connecting with people inside your company and to provide them a platform where they can be heard.
But that can mean a lot of work, especially if you are not a developer, like me.
That is why we've developed BindTuning gallery of Web Parts for SharePoint. To remove all the fuss and complexity of developing an intranet in SharePoint and more importantly for you to easily create an engaging intranet where your people can connect.
The Web Parts
12 SharePoint Web Parts and counting! The Library comprises 12 web parts — Tiles, Slider, Calendar, Documents, Filters, Maps, Responsive Video, QuickLinks, Alerts, Weather, News, and People — all available for both Microsoft SharePoint 2013 and Office 365. We are also updating our gallery of web parts to support the new SharePoint Framework (SPFx), learn all about it here.
Tiles see in detail
The Tiles web part is pretty impressive...You can create a full-on tiled interface just like you have on Windows 8+ or Pinterest, and integrate important content from different data sources in SharePoint, like news, documents, reports, events, along with external data like your company most recent tweets. All with simple click and point set up, that even a non-developer can use it.
Here are a few examples: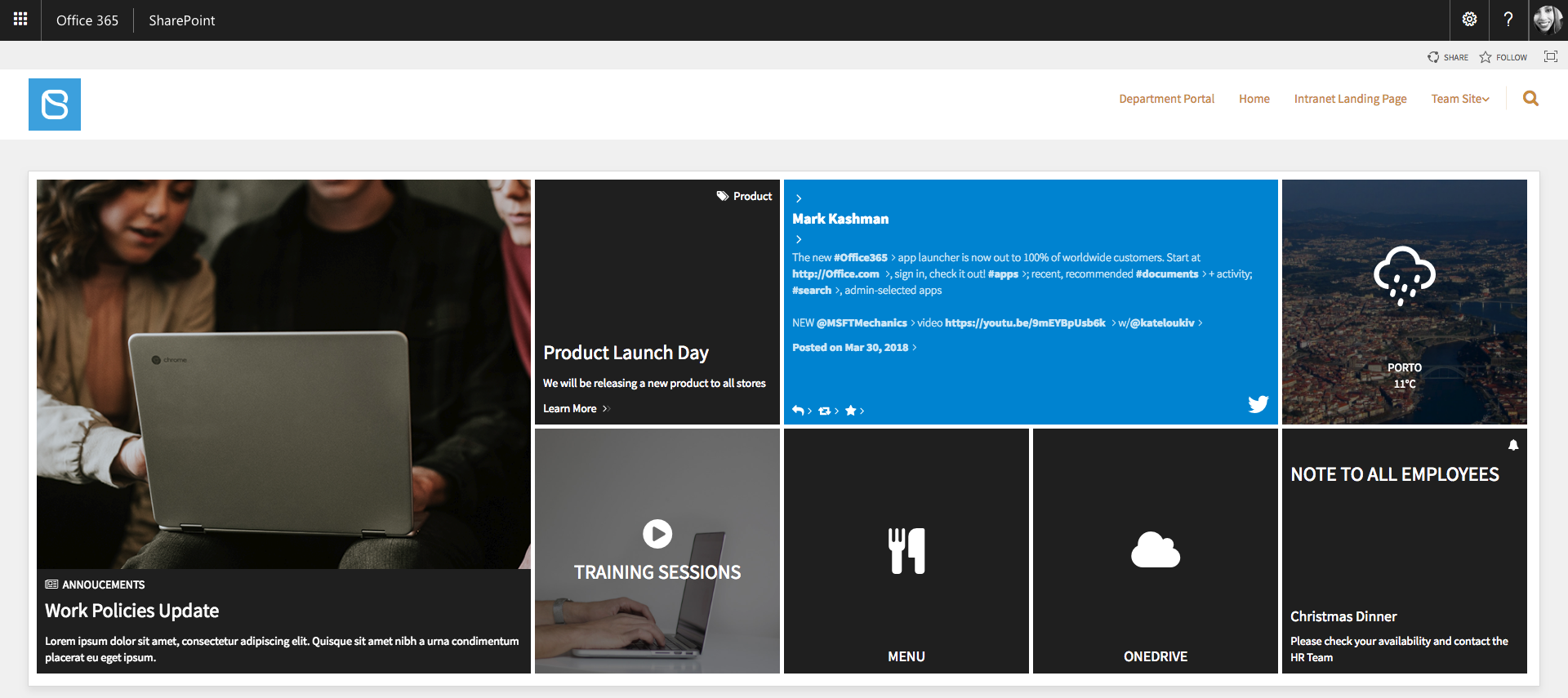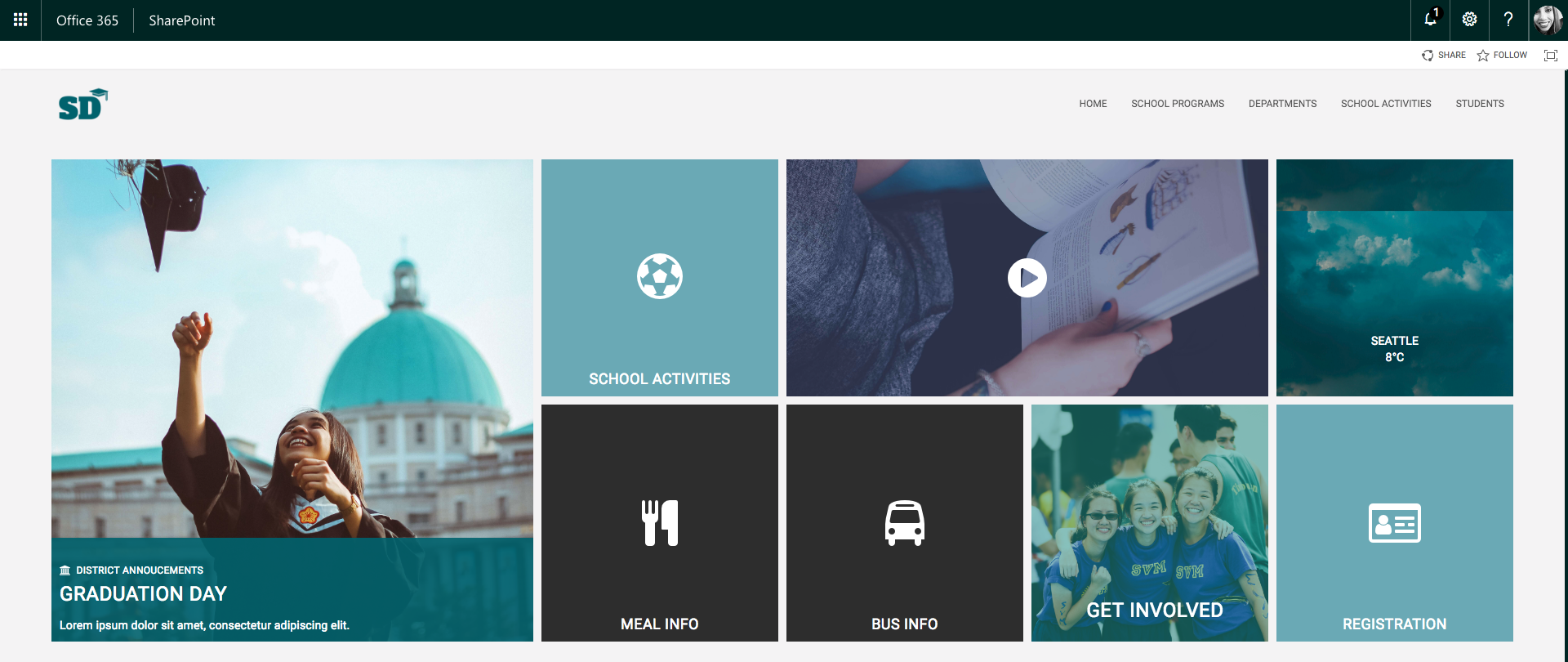 Slider see in detail
With Slider you get to create news rotators, events rotators or image slides in SharePoint with simple point and click settings. You can choose the background color for each slide, the text colors, text alignments and more, so they are 100% customizable without you having to change a single line of code. Here is an example: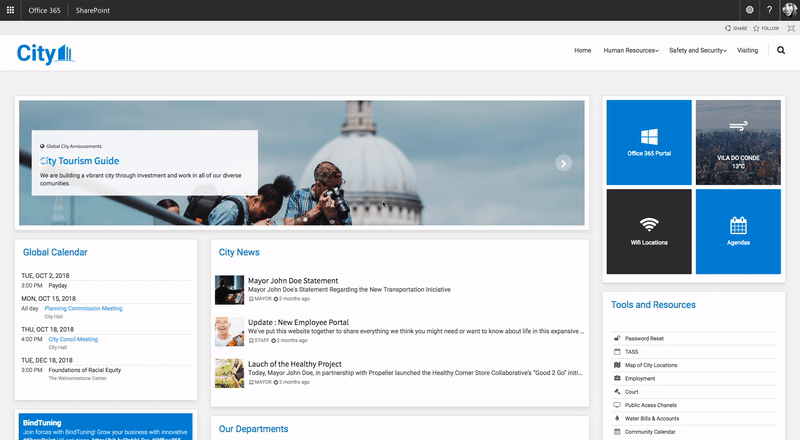 Calendar see in detail
With Calendar you get to create custom calendar views that you can change according to your team needs. You can organize all the different events by color, thanks to its useful color coding feature and filter out which events you want to see displayed on the page. You also have 5 different calendar layouts to choose from. See some examples: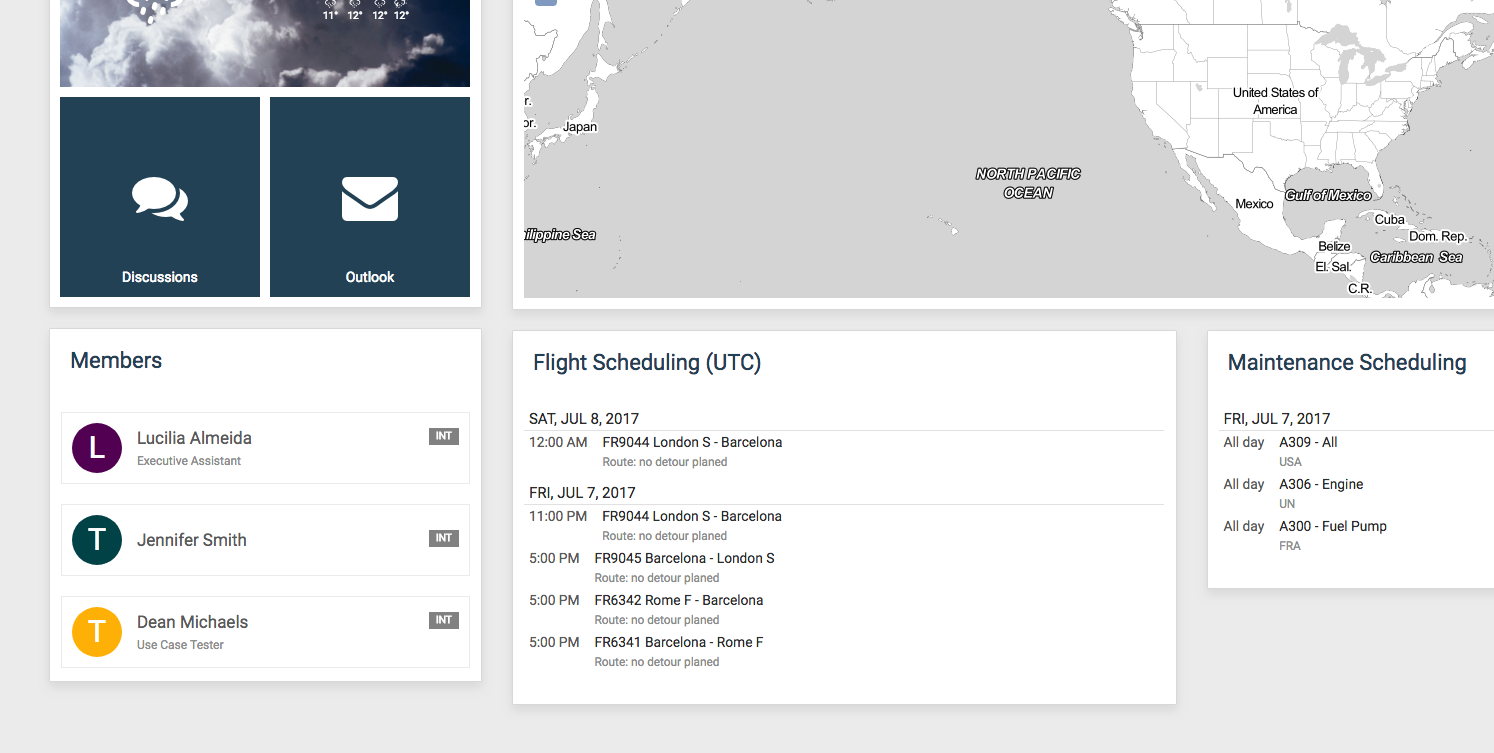 Documents see in detail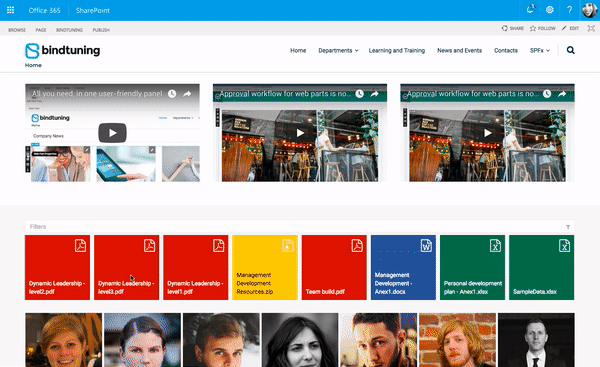 With the Documents Web Part we have significantly improved how you view and manage your documents in SharePoint. We also added on-site previews for all kinds of documents inside SharePoint, including Word, Image, Zip, PPT, Excel.
Filters see in detail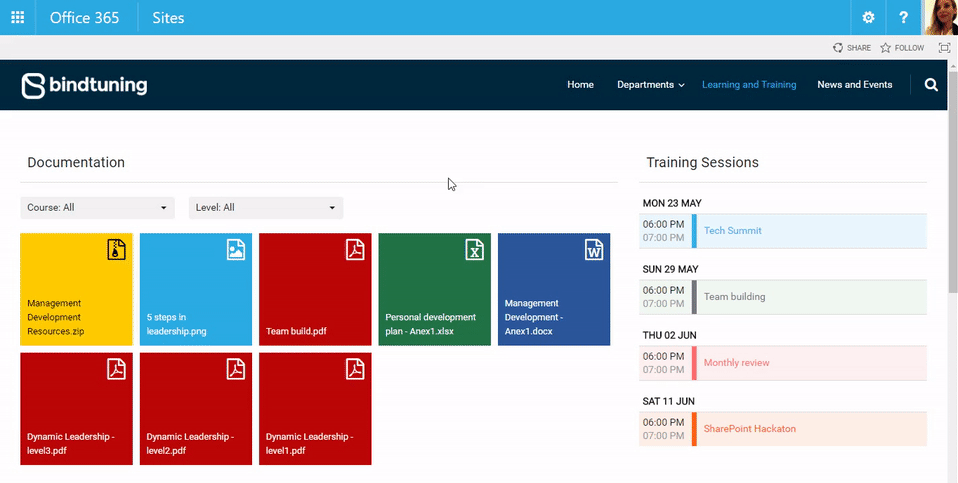 With Filters you can display any SharePoint list data containing any type of content in the most interesting and intuitive ways powered by an automatic metadata-based filtering - all inside SharePoint baby. You can get a much clearer picture of what you are searching for and find what you need before the page loads. Its helpful in so many ways.Like when you are trying to find someone from the HR department through an endless list of people...
Maps see in detail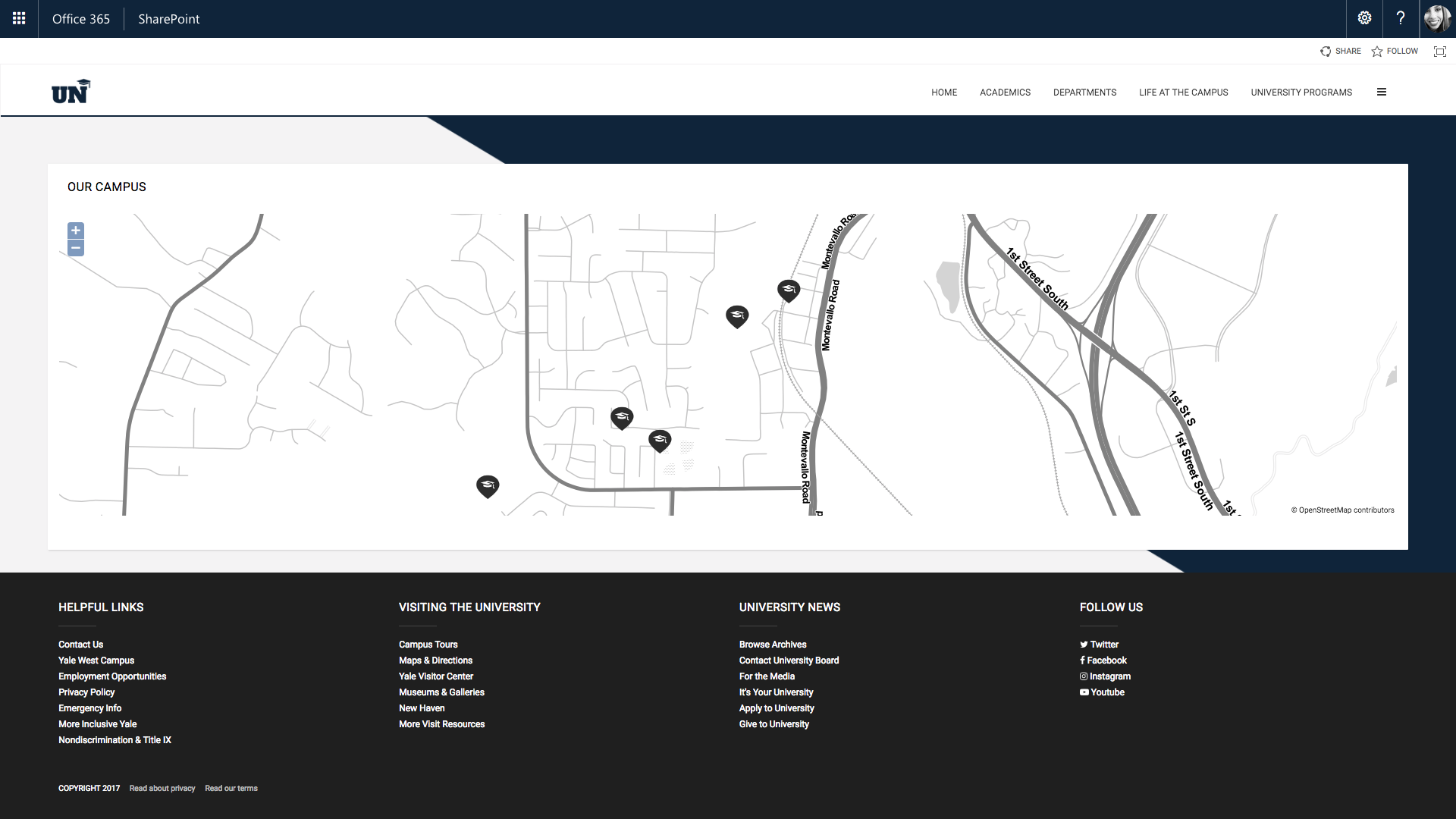 In addition to Google Maps integrated with SharePoint data, you can also add UI elements like icon markers and HTML, as well as captions for over 50 million addresses across the World.
Responsive Video see in detail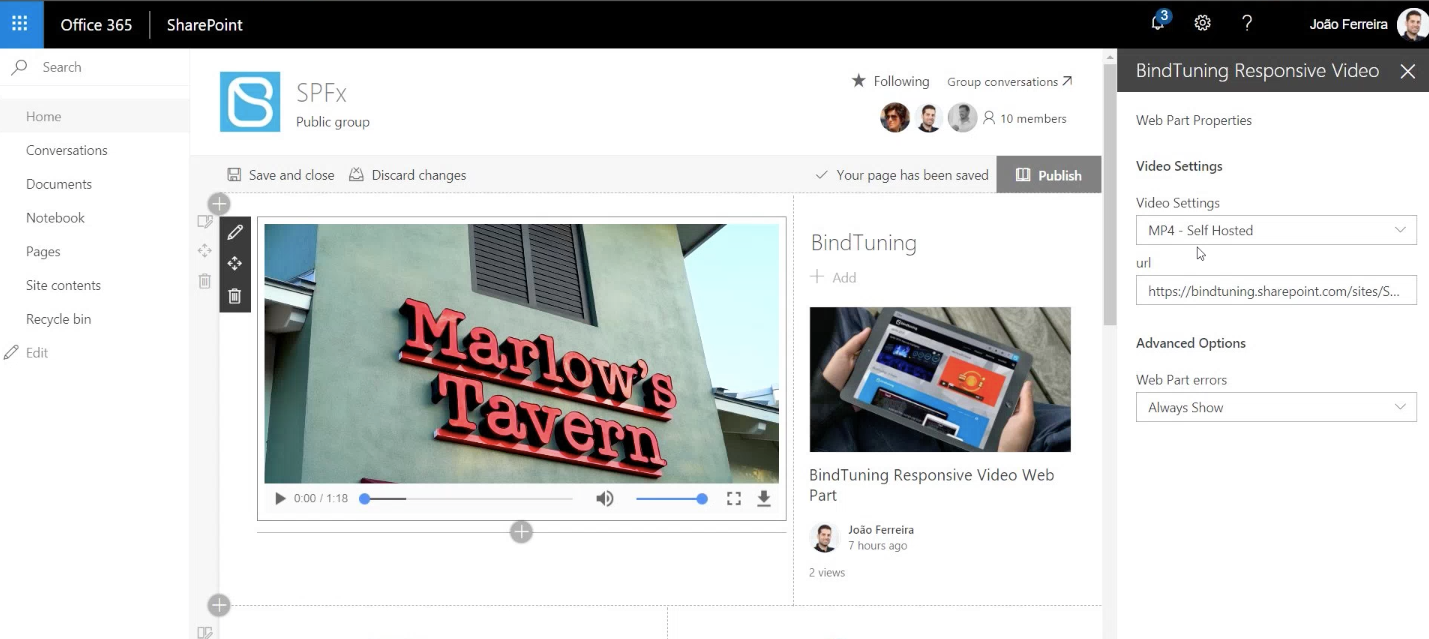 Ahh, videos...They are entertaining, digestible, shareable, and helpful. But most importantly, video reveals the human side of your business. With the Responsive Video web part, you too can add the human touch missing from your website. All you need is a URL. You can add videos from your Video Portal, YouTube, Vimeo. You can even add a Wistia video! All you need is a URL (a video) and you are good to go.
Quick Links see in detail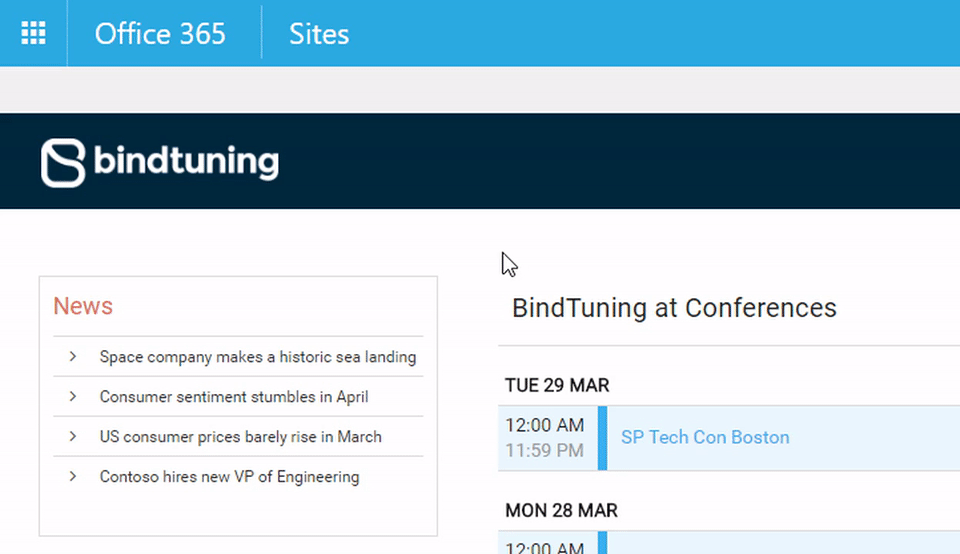 We like Links. We like them better when we understand what they are. And what better way to do that than with icons? That is why we added colorful and distinctive icons to our Quick Links. And also...custom targeting options. :)
Alerts see in detail
Meet your new best friend. With the Alerts web part, you can centrally manage alerts and toast notifications within site collections with custom alert layouts, target individual users or security groups in the Active Directory.
You might be wondering...
What if I want to customize the web parts?
All web parts are customizable thanks to its custom forms with simple point and click options, and easy settings.

Will I have to code?
No code. None. Nada. Never, You can customize all the web parts without even having to look at the code. Meaning you don't need to depend on developers. And if you are a developer or a designer? That means less development time for you my friend.

Are you saying I can customize the web parts without leaving SharePoint and without messing with the code?
Yes! Along with the web parts we have rolled out what we like to call "Custom Forms" where you can change any of the web part's design aspect just by pointing and clicking - all this happens within SharePoint and without code. Each web part has its own Custom Form.

Are the web parts responsive?
Well of course! Like all of the BindTuning themes, the web parts were also tested and are ready to adapt to any screen size. From phone to tablet and desktop.

Can I test it first?
We are all about testing so we've also rolled out free trials for the web parts. You can request your own trial here.

Will there be more?
We are already developing another set of SharePoint web parts that will include more amazing functionality.
If you'd like to test the web parts, feel free to request a free trial or book a demo.
---