The smartest, most powerful employee directory ever made for SharePoint. Get to know the new features of the BindTuning People web part!
Included in every BindTuning Intranet Subscription, People web part allows you to visualize groups of people on your own intranet, based on specific roles, teams, departments, and more. Find the right person at the right time with accurate search results.
Display information about people in your organization on any SharePoint page. It's a great way to get your users connected with each other and to find the people and expertise inside the organization.

Configure and personalize the web part as you need
Once installed, you can configure the web part to display the information you want, such as the names and profiles of specific people or a list of people who belong to a particular group or department. Explore the different data sources available including Azure AD, all of the layouts and configure everything as you want.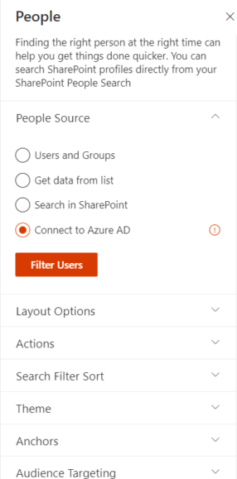 When the People web part is added to a page, users can click on a person's name to view their profile and contact information. They can also activate functions in the web part like the search bar to find specific people or to allow users to sort the list. Sort & Filter options are brand new in this latest version of the web part.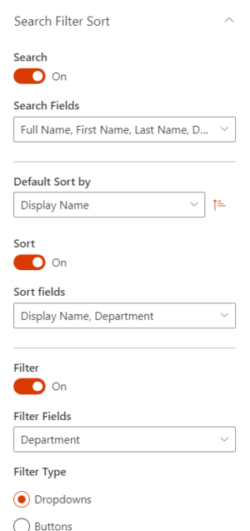 Presence Indicator
In addition, the People web part also allows you to chat, call, send emails and view profiles. The "presence indicator" is another brand new addition that was requested by many of our customers. It allows you to see the status of everyone on your list (online, busy, away,...). On the admin side, they now have the possibility to filter data sets too.

More Modern web parts
The People web part is one of the latest web parts from BindTuning to feature the modern look and feel, updated experience, and brand new features. We are continuing to roll out the modern experience to all of our web parts over the coming weeks. Visit our Build page for a complete list of modern web parts.
Get a demo
---