You asked, they heard. Yesterday Google released the Google Publisher Plugin for WordPress. While it's still in beta, the plugin lets you access Google AdSense and Webmaster Tools. You can only benefit from the new plugin if you own your own domain and power it with WordPress, so blogs hosted on WordPress.com will not be able to use it, however Google hints it expects this to change.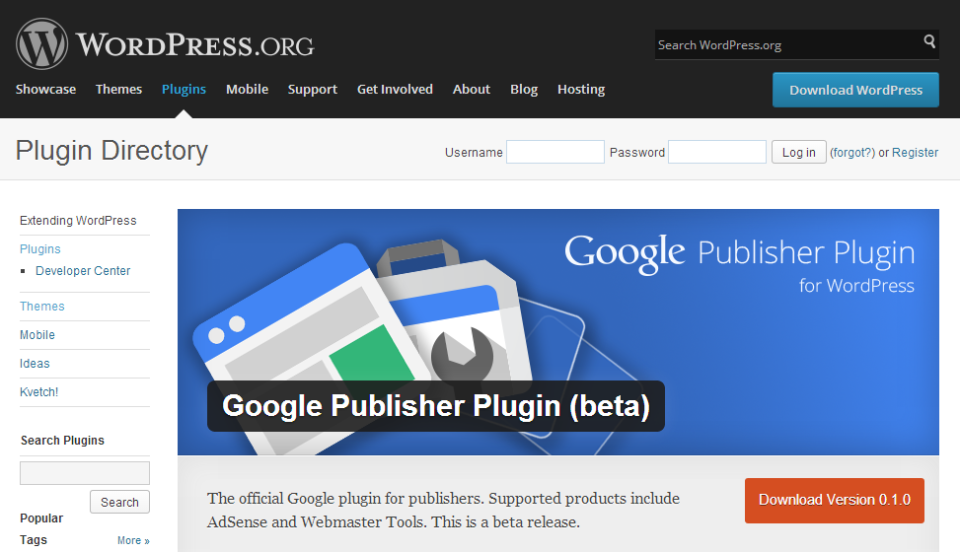 Although its available for public consumption, as we said its still a beta release, so you should expect some bugs. With this new Plugin you will be able to add AdSense to your blog in a simple and easy way. This is a major improvement to any WordPress user because you will no longer need to add files or manually modify HTML code to insert ads. Also included is the Webmaster Tool which gives you access to detailed reports about your pages visibility on Google.
The plugin requires PHP 5.2.0 or higher and a WordPress 3.0 version or higher.
Download Google Publisher and take it for a test drive. For more information about the plugin and how to use it, visit Google's Help Center.
---