Combine a beautiful user experience with filtering and on-demand previews for an unprecedented display of documents inside SharePoint. This is the transformation you need to improve the way users interact and access content on your intranet.
Using filtering and on-demand previews, users can quickly find the content they're looking for while enjoying an aesthetically pleasing user experience. Filtering makes it easier to search and sort through content, while on-demand previews enable users to see what their document looks like before they open it. This combination of features helps to enhance the user experience and make it easier for users to find and access the content they need.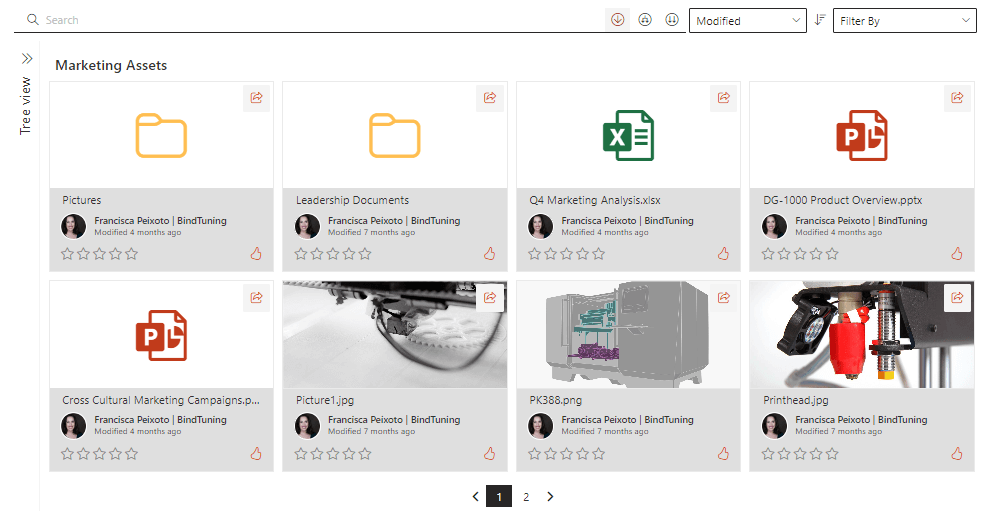 Additional features for you to explore
Once you install Documents, you can then personalize the web part to display the information you want from different sources and configure different layouts.
Users can now explore the new functionalities of this modern version, such as the ability to configure category settings, activate the "notify me" option, and to download multiple files at the same time. Unlike the SharePoint version, the very awaited 5,000 document item limit threshold is now removed and deep search is now available as well.

BindTuning also improved the actions available on the settings of Documents web part, instead of only having the possibility to preview and download, it's now possible to share as well!
As requested and much awaited, social engagement like rating, liking and commenting is at your fingertips and the folder treeview structure is also possible to choose now!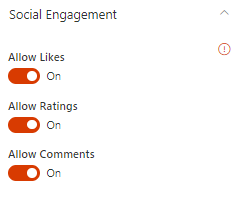 More Modern web parts
The Documents web part is one of the latest web parts from BindTuning to feature the modern look and feel, updated experience, and brand new features. We are continuing to roll out the modern experience to all of our web parts over the coming weeks. Visit our Build page for a complete list of modern web parts.
Get a demo
---