Microsoft announced the Discover SherePoint, a new site geared towards driving end-user adoption.
SharePoint is all about helping people get things done better together. This new site is a great place to go for end users to discover SharePoint and learn what's in it for them.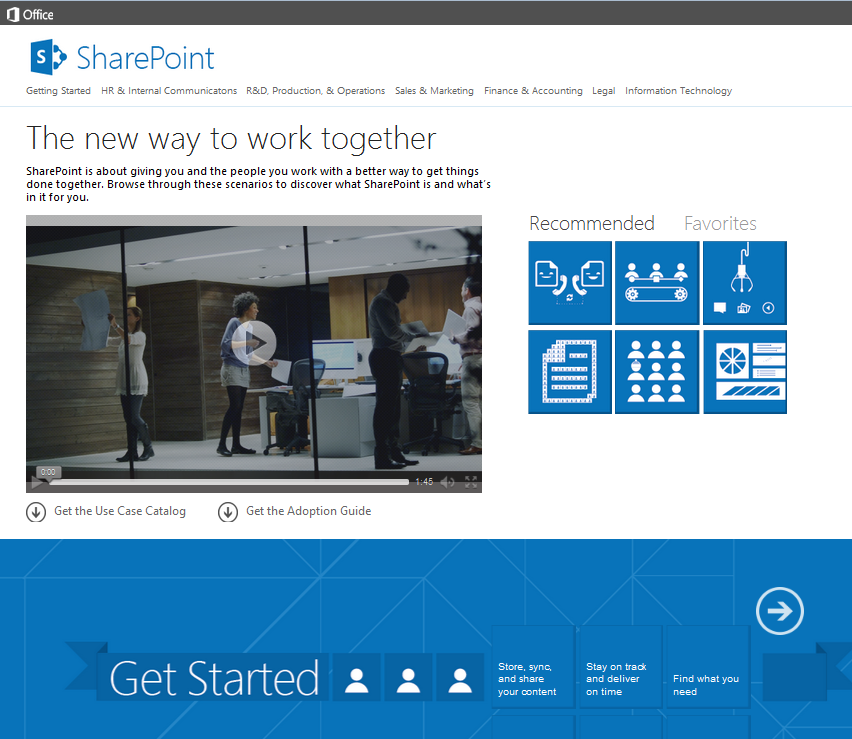 The site features various business scenarios, along with a set of how-to videos and guides to help people get started. All content is downloadable and sharable, so that you can easily spread the word and start changing how people work together!
---