It's true! You now have two modern Calendar web parts to meet your specific scheduling needs. Calendar View is a much-anticipated update to our lineup of web parts and the all-new Calendar Events combines Microsoft 365 Group Calendars, Outlook, SharePoint, and Lists, all in one view! Get to know them here...
Calendar View - a new Calendar web part
Calendar View features familiar layouts but with much-awaited functionality. If you're used to the BindTuning week and day view of the calendar, you will be happy to know that now, this web part also features the much-needed monthly view! We are so excited for you to try it out.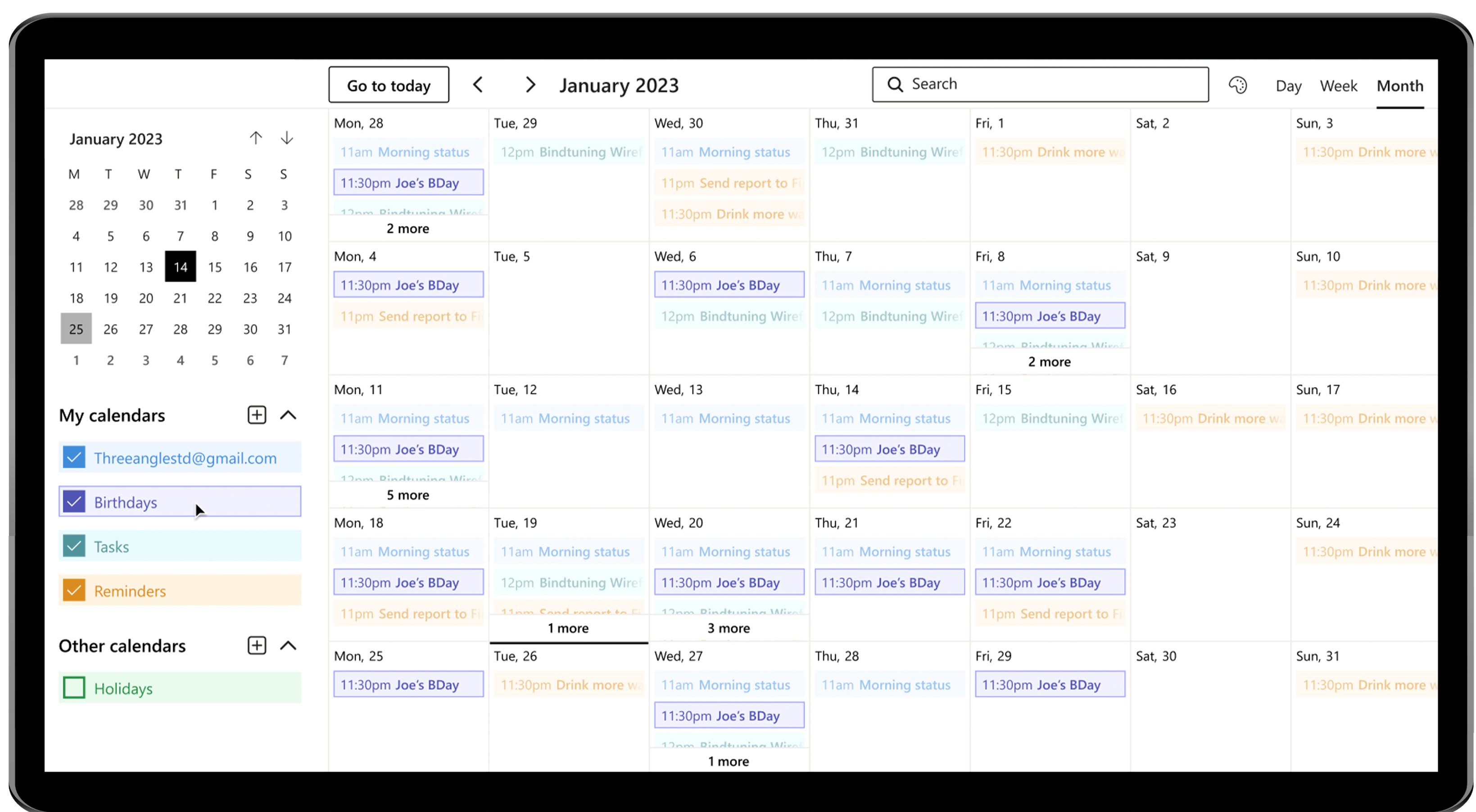 The scheduling experience is definitely simplified to a new level while elevating the users' productivity and coordination. Be free to combine the different views with smart event grouping, color-coded categories, and seamless integrations as well.
In regard to data sources, you now have 4 options to choose from: Events List, Microsoft 365 Groups, SharePoint Lists, and Outlook. In terms of navigation, the users can quickly navigate to events using the convenient thumbnail calendar and calendar picker.
The web part also includes features like: the ability to join a Teams meeting without leaving the web part, creating a new event directly from the web part, and calendar overlays customizable with colors.
Calendar Events - a modern experience
Supercharge your events with a milestone calendar, making planning easy and intuitive. Events are now displayed with all the necessary details and with intuitive event management. All in one modern calendar!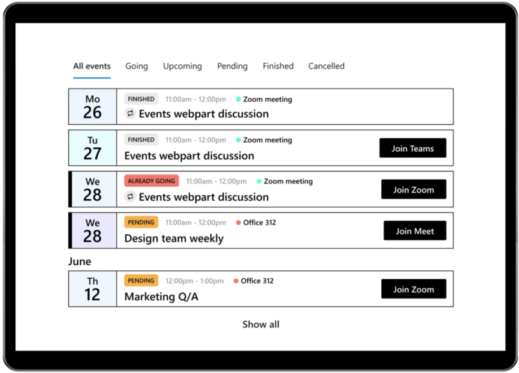 When installing the Calendar Events web part, the first thing you'll notice is the possibility to choose between 5 data sources: Microsoft 365 Group Calendars, Outlook & SharePoint Calendars, and SharePoint Lists with data columns.
There are several other customization options from which to choose: filter based on time period, and time range; categorize events using icons and colors; customize the click action to open event detail or source; the ability to create new events and join a meeting both from the web part itself; and one unique, configurable layout with multiple date formats.
If you want to dig in a little bit more, visit the web part pages and find out how the two web parts work!
Calendar View
Calendar Events
---