We've released "The Bootstrap Theme" back in February and its popularity has been growing ever since.
With over 4000 downloads we are confident to say that we have built something amazing. Christopher Semmler, CEO & Founder of Leonis Holding, an IT-Management and Cloud Computing specialized group, wrote a review about "The Bootstrap Theme" for WordPress which is quite worth sharing.
If you want a theme not too apart from the standard Bootstrap layout, then you're on the right spot. If you aren't a Wordpress expert or a web designer, you can bring your new site up and running within a couple of minutes. Just add the content, some images or videos, click a few buttons – et voílá, you're online!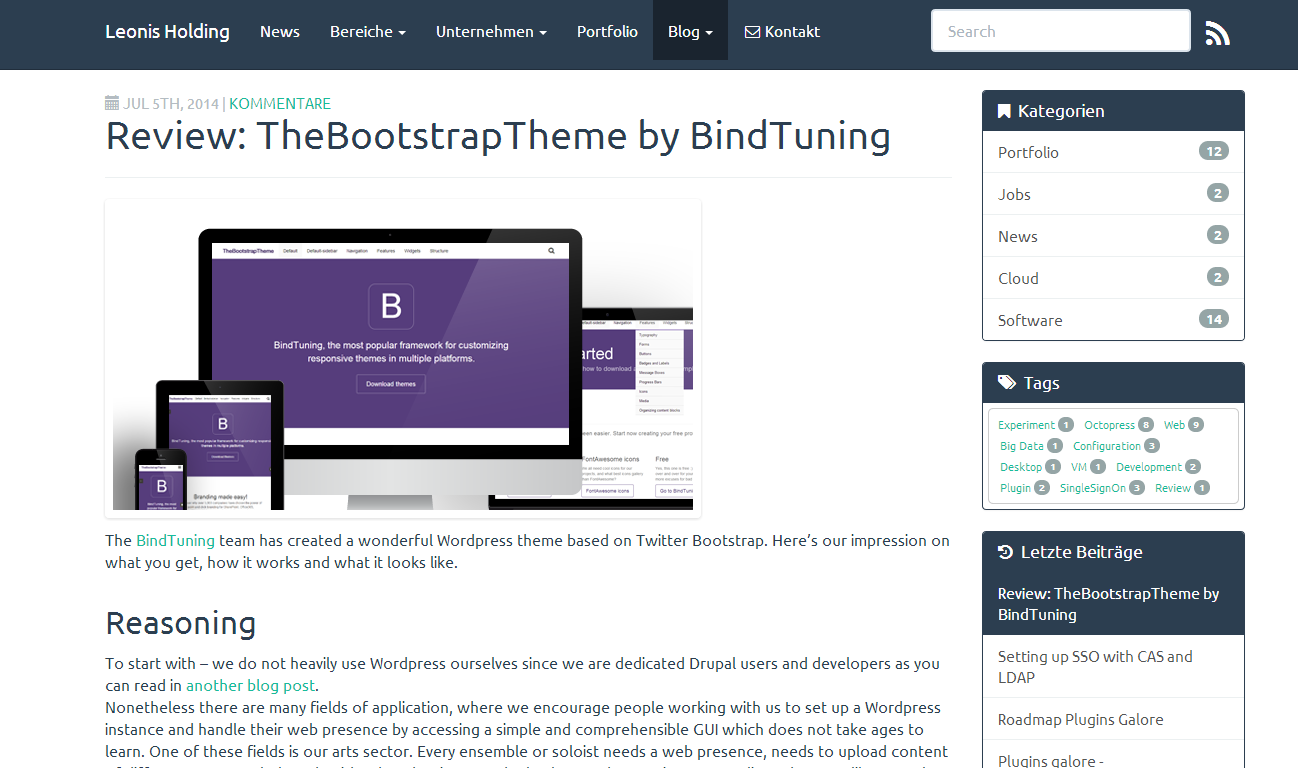 ---
---