Join us February 12th at 11 AM EST, for our first 2020 webinar. We will be demonstrating how you can boost your employees collaboration and master projects management within Microsoft Teams.
During this webcast we will be exploring:
How Teams can help you collaborate with people relevant to you
Bringing remote teams together
How Teams/BindTuning Apps can help you find and organize your projects
Optimizing your team's potential for a modern workplace and keeping track of your project flow
Presentation of real consulting case scenario
Microsoft Teams Webinar Series
Don't miss our webinar series focused on Microsoft Teams adoption. Addressing common and relatable business scenarios, we will offer practical solutions to increase your team's engagement. Be sure to sign up for email notifications of upcoming webinars.
Not sure how to start? No worries, just browse our blogposts and webinars. We suggest you Microsoft Teams: Pain points and how to start.
With: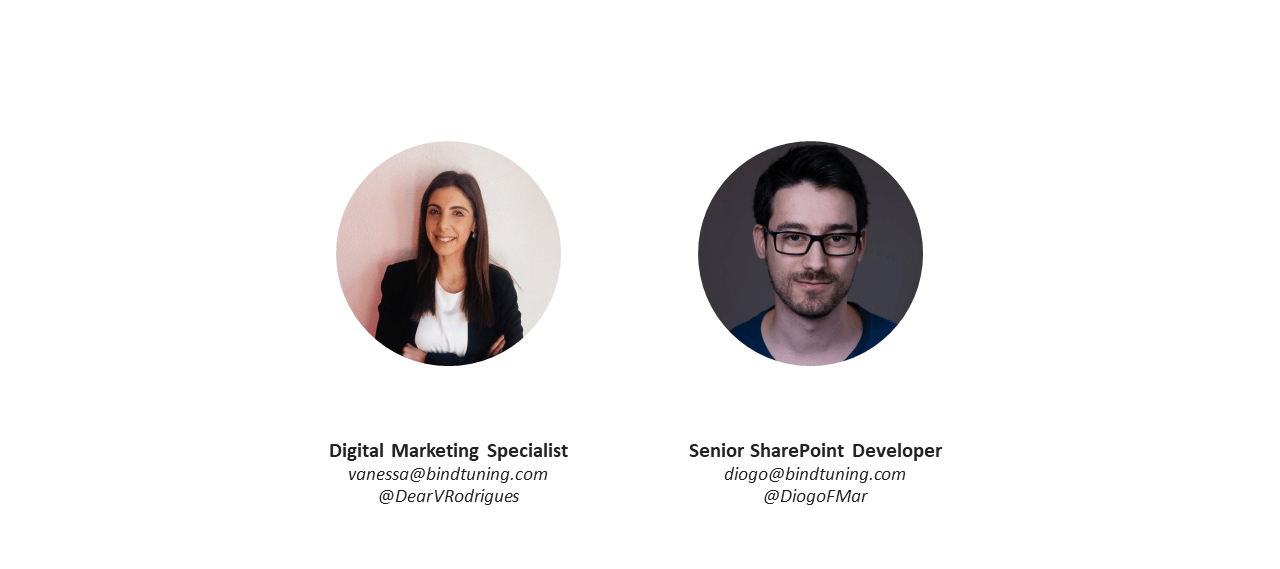 ---