We are excited to announce that we have launched our own podcast – Intranet Gears on Spotify. It curates our best advice on how to create exciting employee experiences. Follow along as we geek out about intranets!
BindTuning Intranet Gears on Spotify
And that's when Intranet Gears podcast comes into action. On this podcast, we geek out about our intranets and share with you our best advice on how to create exciting employee experiences.
Whether you're a communications manager, in HR, or simply an overwhelmed admin - this podcast is for you! During each episode you will learn how to:
Engage, excite, and retain employees with a meaningful, purpose-driven employee experience
Align individual and organizational values with an easy-to-navigate and personal digital workplace
Support your people with digital tools and processes that enable them to deliver their best work
First Episode: Creating workspaces at scale
In our first episode, our Head of Customer and Partner Success, Francisca Peixoto shares the power and usefulness of deployment automation.
Here's what we will be addressing:
How to minimize the repetitive and manual effort of creating workspaces
the "Silo Effect" and how departments and teams with no standard system can better communicate with each other
Office 365 group sprawl, settings complexity and IT workload
Minimizing the repetitive workload (and errors) associated with creating channels, tabs, document libraries and SharePoint sites
Collaborate better with a common base of best practice-based templates
Automating the processes unique to each organization
How to use Automate 365. Two steps: Creating templates and deploying them
Basics of creating a template
Data-driven template creation process: triggers, data mapping and workflows
How deployment automation works: on-demand, self-service, triggered or scheduled
After deployment ends, callbacks for more workflows
Next steps: Thank you for listening! We hope this gave you a greater understanding of Automate 365. Schedule a call so we can help you outline a similar automation project for your organization.
But wait, there is more...
BindTuning is all about creating exciting digital workspaces. But our enthusiasm doesn't end there. We know that music is energy that makes us happy and drives us to do more. And that is why we've created BindTunes – BindTuning Spotify account - a place where you'll get the playlists that fuel our moods and podcasts that will help you keep everyone productive.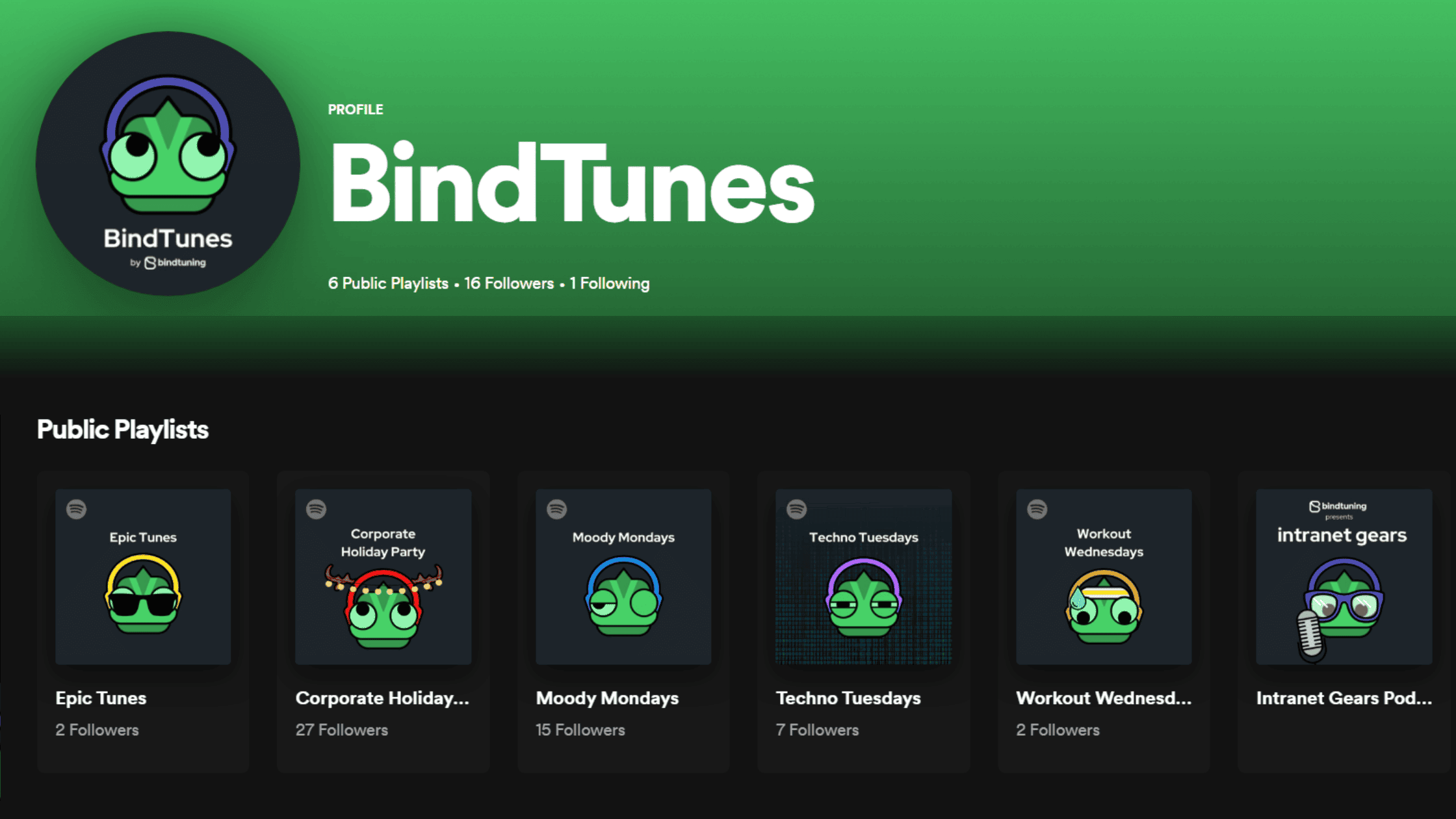 Stay #BindTuned to keep learning more about how to level up your modern intranet!
Follow us on Spotify
---