We are pleased to announce our recent partnership with skybow that is based on one commonly shared principle: In SharePoint, do more with less coding.
skybow Solution Studio gives users the ability to simplify the creation, deployment, and management of business applications without ever leaving SharePoint. The business logic, storage data, and the user interface are all easily configured using common tools and templates.
Building and deploying SharePoint sites without coding using common tools and templates? That sounds a lot like BindTuning! Our award-winning themes, web parts and industry-specific templates take static SharePoint data and transform the user experience with rich designs, corporate branding, and ease of use that define the modern workplace experience. No coding required.
The bottom line of this partnership: users are now able to quickly build and deploy business apps that also happen to look fantastic, are mobile-friendly and can be branded to meet the stylistic needs of any organization. It couldn't be easier, as outlined by MVP and Director of Product Technology at skybow, Adis Jugo. Read skybow article →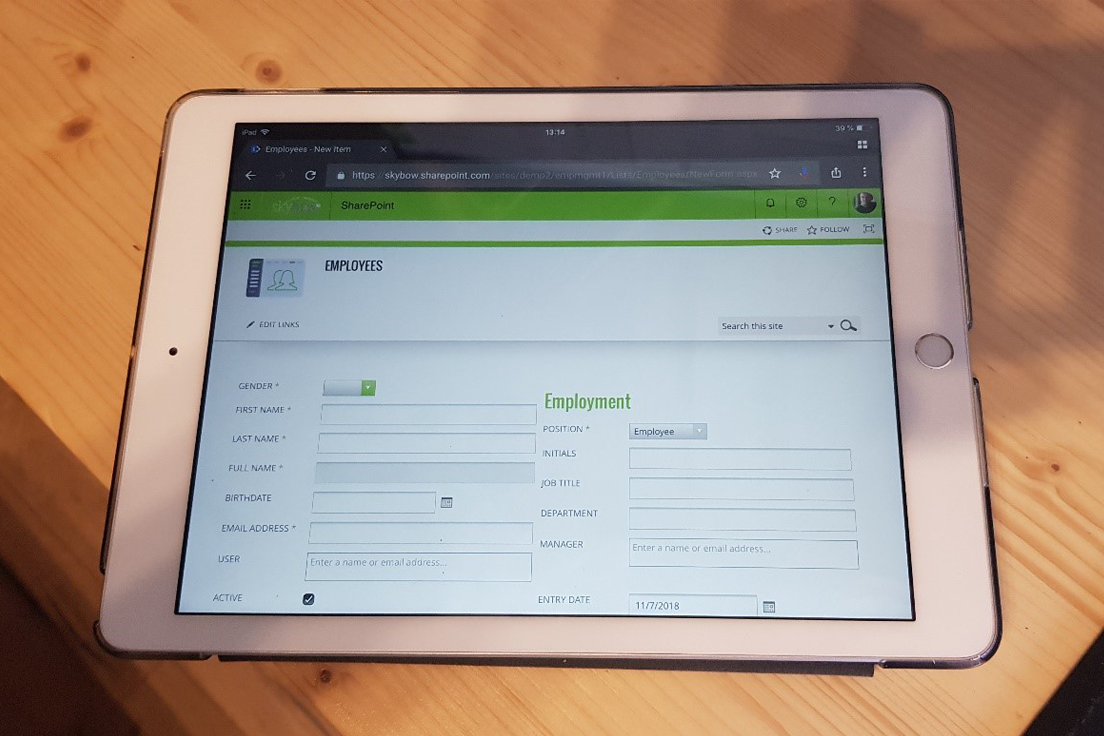 To learn how you can take advantage of this new integration visit skybow.com or get in touch with skybow's partner network.
---