Microsoft introduced virtual backgrounds for Microsoft Teams in April 2020. Microsoft said that in the future you'd be able to create your own images and upload them to Teams and it is easier than ever to do that since I first wrote this blog post. So, in addition to all the enhancements we offer for Microsoft Teams, here's also an update on how easy it is to customize your background. Let's do it!
Initially, Microsoft Teams shipped with only a few pre-selected backgrounds - a few offices, homes, a beach, plus a selection of education and gaming images. Since then, they've added many more and made it a lot easier to upload them yourself
To find these backgrounds, you simply launch a video chat, and right under your video window, you'll see the option for background filters. Alternatively, during the meeting you can simply tap on the triple-dot icon to pull up your advanced settings. By the way, you don't need a meeting to do this, simply go to "Meet Now" and start your own meeting of one. It's the same option you've previously used to access background blur (which is still available within background effects):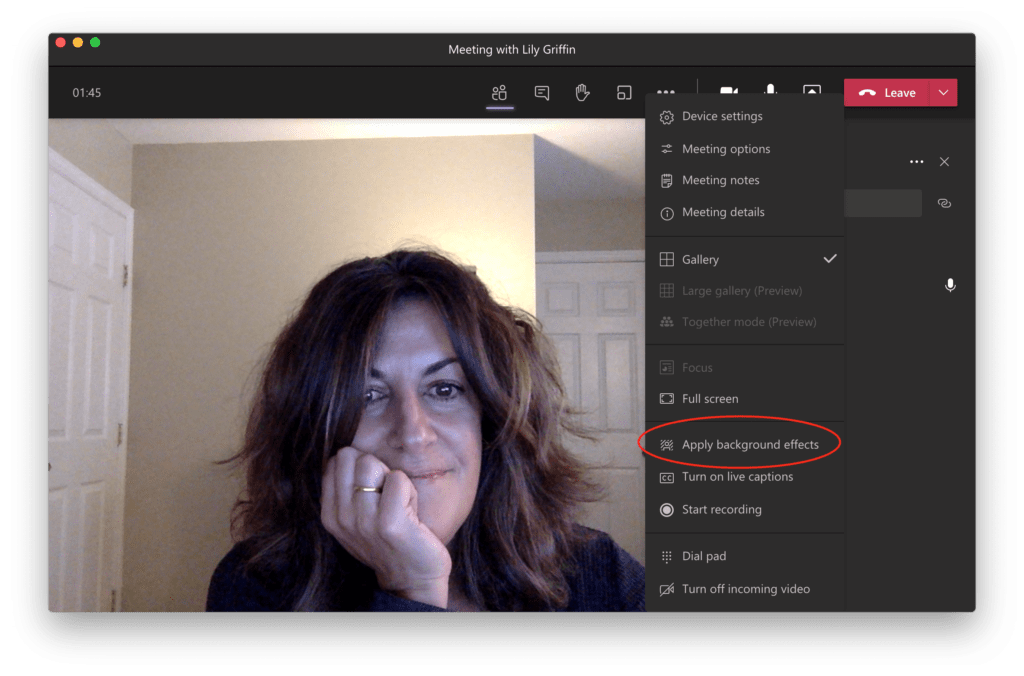 Pick one of the backgrounds and you'll be whisked away to a new location for your meeting. Thrilling, isn't it?
How to customize your OWN background in Microsoft Teams
Since it's my job to help you make the most of Microsoft Teams, let me show you how to add a few more images so that your experience becomes even richer (and much more fun). First let's find where background images are stored.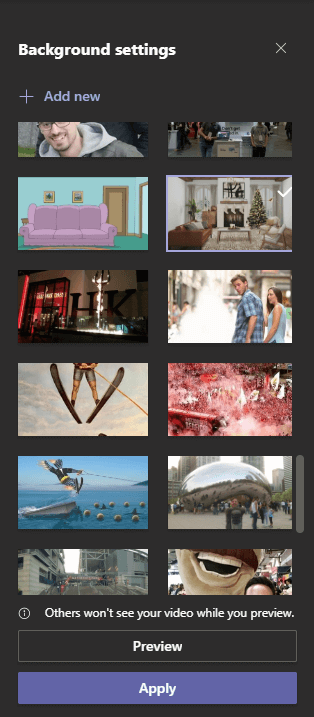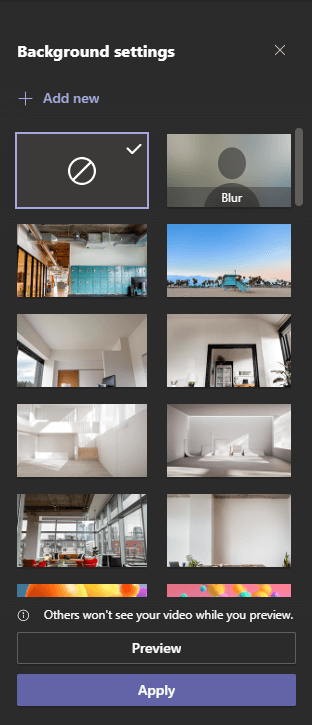 A custom background is as easy as creating an image, saving it as a .JPG, .PNG or .BMP file and then select Add new from within Teams. It's that easy.
You should ensure you own the rights to the image, but if you don't have any suitable landscapes, you can always appeal to this amazing GitHub REPO for Video Chat backgrounds. There are also a number of royalty-free images sites as well. If you use Canva, or similar graphic app - creating your own, unique background is easy, too.
Never miss an article from BindTuning
---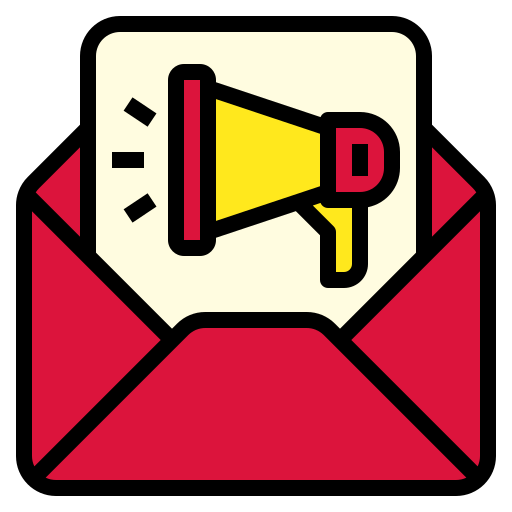 Thank you!
We're adding you
to our newsletter.
You've successfully subscribed
to our newsletter.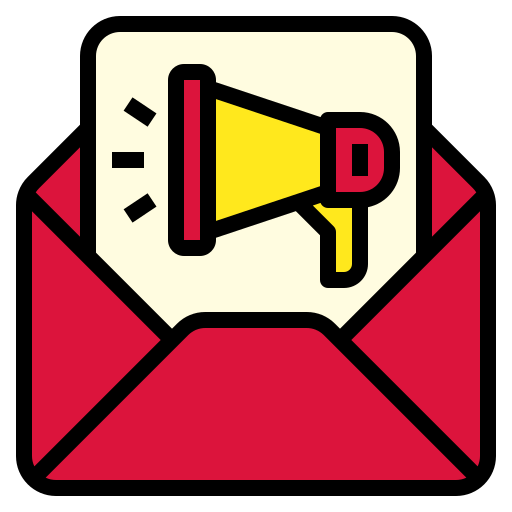 Error
Something went wrong!
Please refresh the page and try again.