Our Partner Network counts over +100 partners in over +30 countries worldwide. To continue sharing our trusted partners, today we proudly present you IOZ, based in Switzerland as part of our Partner Program series.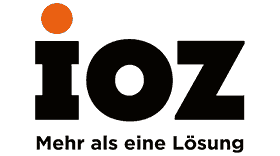 Founded in 2007, IOZ's was one of the first companies in Switzerland recognizing the business opportunity in supporting companies from different industries building their collaboration platforms on top of Microsoft SharePoint. This attitude of constant attentiveness to the latest technology developments, to ensure the customer is always provided with the best solution to its needs, characterizes IOZ's approach to customer challenges until today.
IOZ focus is on making the most of the potential of the technologies offered by Microsoft. Soon, they realized that BindTuning could help them build on top of what Microsoft gave them out-of-the-box, elevating the benefit for the customer.
"The IOZ solutions are based on out-of-the-box technologies in SharePoint and Microsoft 365. BindTuning Themes and BindTuning Build are the perfect bridge-builder between out-of-the-box possibilities and customer requirements."
"The team at IOZ is very knowledgeable in a diverse technology stack. They are well prepared to leverage all the integrations that BindTuning allows for, not being an intranet-in-a box solution. Their expertise in Nintex for example, a solution commonly used by our customers, has allowed our technology to evolve throughout the years and that's also what we appreciate in our partnership. They are eager to learn alongside us, to offer constructive feedback, and to engage with us on our product roadmap based on what they see their customers and teams need most."
Close cooperation between specialized teams is one of IOZ's recipes for success. Today, IOZ's IT Services team is not only providing the technical infrastructure for new solutions, related to Microsoft technologies (SharePoint Online and SharePoint On premises, Microsoft 365 and Dynamics 365, ) but also helping customers transform existing OnPrem solutions into the cloud.
"BindTuning seamless licensing model gives partners the possibility to support its customers through SharePoint version migrations. We understand and support the need to keep up with technology advancements and rely on our partner network to drive that change."
With many years of experience in the areas of IT services, collaboration, management systems, and process management the specialists at IOZ are well versed in translating business requirements into suitable IT solutions. With a holistic view of their customer, the team managed to integrate BindTuning product portfolio in their offering whenever they felt relevant, with the two teams working together as one to find solutions and fixes whenever needed.
"We use the BindTuning features to build platforms such as intranets, extranets, and collaboration platforms with a custom design and additional web parts. The solutions can be used as add-ons to existing platforms to optimize the platform and minimize the investment. BindTuning makes happy in a double way: on the one hand, our customers, who get exactly the platform they want and on the other hand ourselves, every time when we meet the BindTuning team in person at the international conferences."
Since 2007, IOZ has implemented many projects in the areas of collaboration, management systems, happily taking care of several hundred SME-customers throughout Switzerland. Its customers benefit not only from IOZ technical expertise but also from its team's strategic know-how.
"IOZ has experience implementing BindTuning across a wide variety of businesses and industries: healthcare, retail, banking, agriculture...you name it! With great confidence, we can recommend them to a new client, independent of their size, business type or SharePoint version."
To ensure our product meets both customer and partner expectations, our teams have to regularly meet to discuss product roadmap and collect feedback on requested features.
"As Partner Manager, my focus lies mainly on exchange and communication. Through regular telephone calls with the people in charge, we ensure that we are always up to date and aware of the latest developments. I especially appreciate the open and uncomplicated way of BindTuning employees. If we need support, the people at BindTuning are always ready to help us."
Interested in knowing more about our Partner Program? Schedule a meeting with our Partner Manager and get all your questions answered.
We can provide everything you need to design, build and maintain a well-governed, evergreen environment for your customers for a fraction of the cost that custom development would take you. Increase your profits today, and start investing in a partnership that will give your business international exposure
Join our Partner Network, and let's build together, the workplace of the future.
IOZ:
Location: Sursee, Switzerland
Founded: 2007
Microsoft Productivity Partner
https://www.ioz.ch/
Be sure to follow them on
Twitter
and
Linkedin
.
---