Partners empower us to achieve more to better serve our community. Today we proudly present our partner Insiso, based in United Kingdom as part of our Partner Program series.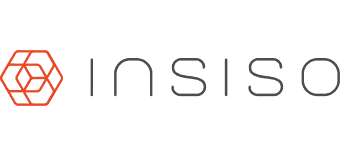 Insiso provides bespoke software development services to a wide variety of industries. Their understanding of technology, complete with an awareness of modern business processes and requirements, allows Insiso to identify the most useful software solutions. Using modern design, enhanced user experience, and the newest technology, Insiso strives to exceed your requirements and expectations.
""BindTuning allows us to simplify and create powerful experiences that can be installed and deployed hassle-free. At Insiso, we both believe in easy collaboration and organisation, that's why we partnered to create our SharePoint solution. We value our partnership with BindTuning and look forward to working with them in the future."
"Insiso is the perfect example of how different companies, from different profiles and backgrounds can reinvent and accelerate their businesses with the help of BindTuning. Insiso worked for many years with .NET CMS, mostly DNN. BindTuning opened up a whole new world of possibilities on SharePoint development as time to deployment was significantly reduced from their original expectation of 12 weeks. With unique project management capabilities and impeccable attentiveness to customers, Insiso is a reference partner in the UK not only for their proficiency but also for their engagement with the partner community and their compromise with our Insider's Program and our product continuous improvement."
Insiso created a UK-focused Microsoft Teams site to spread awareness about COVID-19, which contained all of the relevant UK information related to Coronavirus using Bindtuning's Outbreak Preparedness Starter Kit for Microsoft Teams. This kit provides the localised information companies need during a crisis in the United Kingdom. Teams is a chat-based collaboration tool that provides global, remote, and dispersed teams with the ability to work together and share information via a common space. Working together, it took approximately three days to design, develop and deploy the customised Teams site.
Ravi Kumar said "The pioneering and knowledgeable team at BindTuning is already our official partner for all of our SharePoint projects. At Insiso, we realised that the additional support offered by their team would allow us to build an extensive and useful kit to spread vital awareness about COVID-19. BindTuning added value by providing the key insights and components needed to develop our site. We are delighted to be one of their partners and look forward to working together in the future.
Francisca Peixoto said "The latest release of the Outbreak Preparedness UK Starter Kit for Microsoft Teams is one of the several examples in which Insiso has engaged with BindTuning for the benefit of our of customers' community."
The Outbreak Preparedness Starter Kit for UK, is available for free for a 3-month subscription. Simply create a Bindtuning account to get started.
Insiso:
Location: Aberdeen, UK
Founded: 2011
Microsoft Partner Network
https://www.insiso.co.uk/
Be sure to follow them on
Twitter
and
LinkedIn
.
---