At BindTuning, we believe everyone should have access to a digital workplace that makes work simpler. With this in mind, we work side by side with over +100 partners across the world. Together we want to assist you in every facet of branding, site development, collaboration and configuration services.
Today, we highlight our partnership with C2C, based in Australia as part of our Partner Program series.

C2C brings its unique analysis skills along with a comprehensive set of services to support your transition to the cloud. They offer solutions for Office 365, SharePoint and cloud services.
"C2C was one of the first partners I worked with when I joined BindTuning as a Partner Manager. Their feedback during their trial triggered one of the most important projects I can recall: improving customer workflows to positively impact the user experience. With time, I came to value this collaboration even more. True partners are those who care enough about your business to make it grow."
C2C is proficient in Office 365 in Australia and operates a 24/7 IT support helpdesk servicing on-premises IT environments, Public Cloud Services, and Private Cloud applications.
While Covid-19 was spreading all over the world, C2C's staff faced several customer inquiries about providing accurate pandemic information to their employees.
"Our staff had received a number of inquires about providing accurate information to the employees. BindTuning's Outbreak Preparedness Starter Kit was the solution and with a little bit of customization, we were able to roll this out to several customers. The Bindtuning tools really make it easy for C2C to provide our customers with solutions to their needs."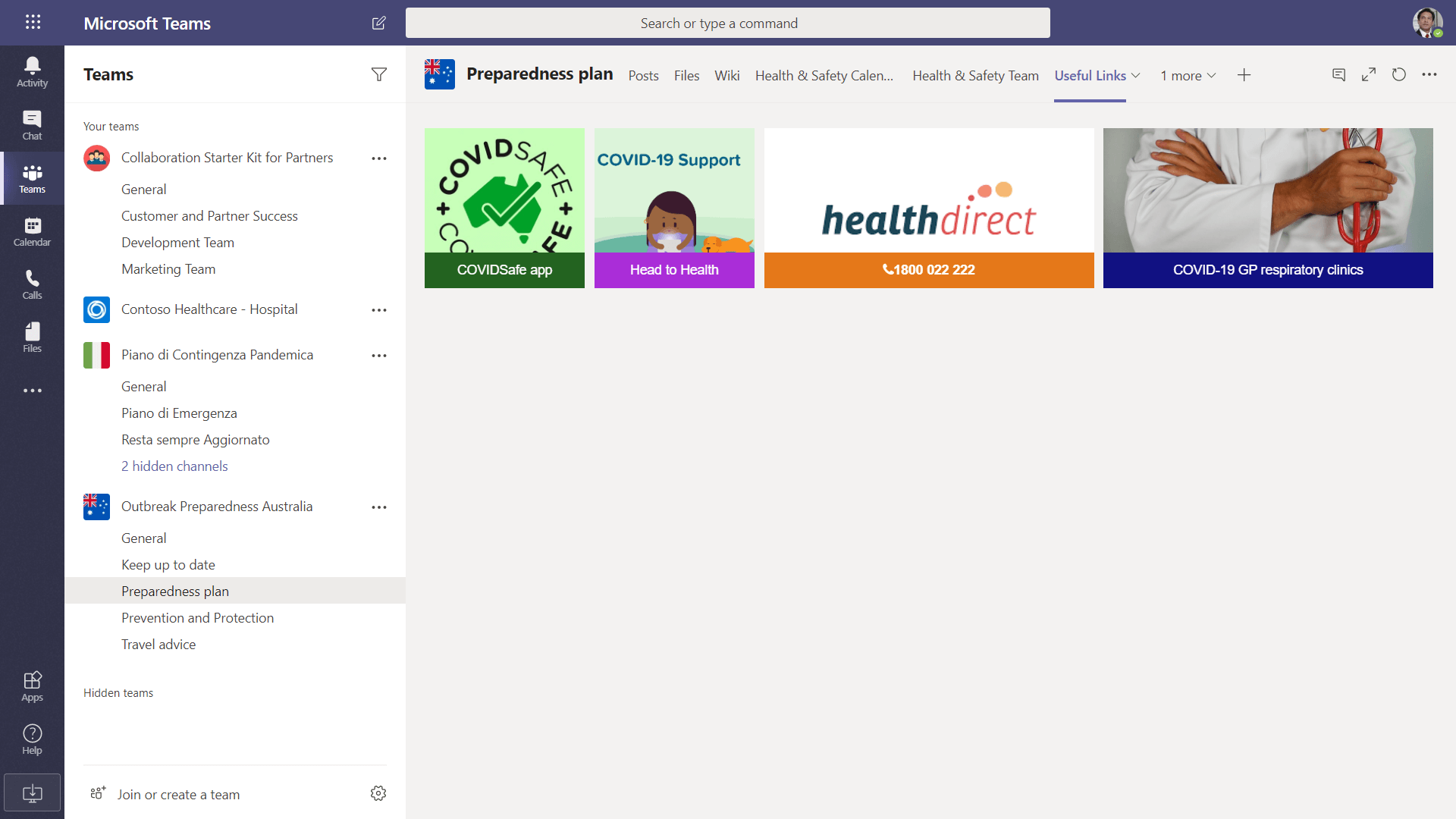 By using Bindtuning's The Outbreak Preparedness Starter Kit for Microsoft Teams, C2C got inspired to deploy a localized AU-focused Teams site to address the needs for heightened planning and communication in Australia during the COVID-19 pandemic.
The starter kit automatically installs a working team site with relevant channels and tabs for Australian customers with pre-populated content. It can then be adjusted to their specific preparedness plans.
"The team at C2C Online has always been on top of BindTuning releases, both from a product and licensing perspective. It came at no surprise that when asked, C2C was ready to help us localize the Outbreak Preparedness Starter Kit for Australia and had actually already deployed it with adjustments to fit some of their customer needs!"
The Outbreak Preparedness Starter Kit for Australia, is available for free for a 3-month subscription. Simply create a Bindtuning account to get started.
C2C:
Location: Melbourne, Australia
Founded: 2007
Partner of the Year
Microsoft Partner: Gold Small Business Cloud Accelerate
http://www.c2conline.com.au/
Be sure to follow them on
Linkedin
.
Interested in knowing more about our Partner Program? Schedule a meeting with our Partner Manager and get all your questions answered.
We can provide everything you need to design, build, and maintain a well-governed, evergreen environment for your customers for a fraction of the cost that custom development would take you. Increase your profits today, and start investing in a partnership that will give your business international exposure
Join our Partner Network, and let's build together, the workplace of the future.
---