Nine categories with three finalists in each, the Portuguese Women in Technology Awards distinguish women who stand out the most in technology, in Portugal. We are proud to announce that our CEO, Beatriz Oliveira, has been recognized as the Founder of the Year, as announced by Pessoas (People), a bimonthly magazine of economic information and human resources for entrepreneurs and managers, investors, workers and other management professionals, for students who are entering the job market and for new leaders.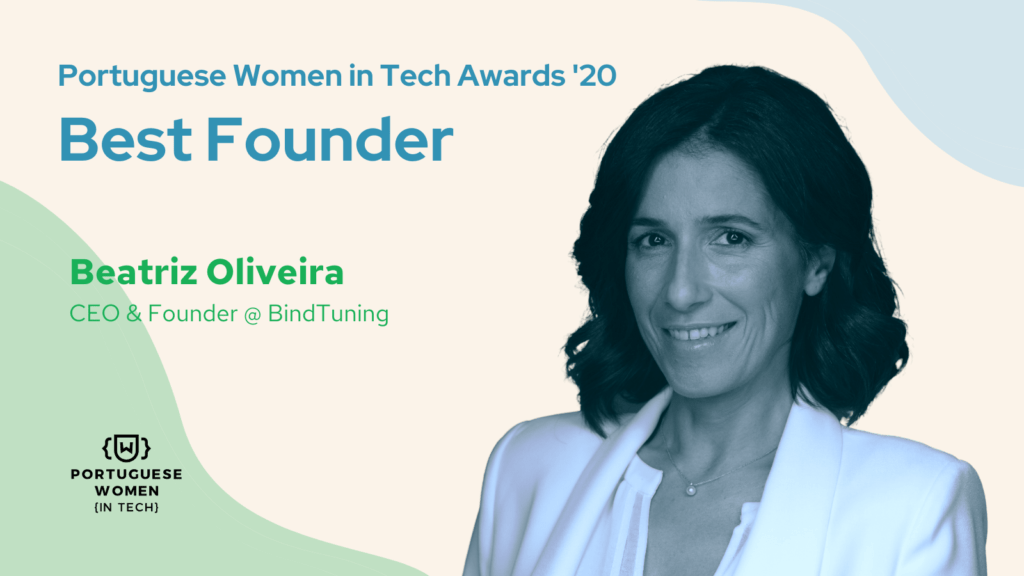 A little bit about Beatriz...as mentioned, she is the founder and CEO of BindTuning, a platform for the development of modern intranets in Office 365, SharePoint and Microsoft Teams. Previously, she was co-founder of CentralBiz, a successful development company where she spent four years as Creative Director. With a degree in Computer Engineering and a Masters in Design and Communication, she is proudly serving as the current president of IAMCP Portugal. Actively involved in STEM education for young people and an advocate of diversity in technology, she is also Regional Director Microsoft and MVP.
"Our journey is always affected by who we are, whatever the perspective we choose. If, in some situations, being an entrepreneurial woman raised barriers, in others it opened doors ".
To be recognized alongside Ana Mikaela Silva, Founder & CEO Playbox and Fabiana Clemente, Co-founder & CDO YData is honor enough. Both of them represent the future of technology and their viewpoints are ones we can surely stand behind. Ana Mikaela Silva is quoted "technology is technology; and a man or woman to develop is the same". While at the same time, many of us women share the same responsibility, so aptly stated by Fabiana Clemente, that "It helps to inspire other women to challenge themselves and, who knows, to follow the same steps".
As part of this award process, Beatriz was asked if being a woman helped or hindered her journey:
"For me, on the one hand, and never in an assumed way, I know that I often heard a 'no' or was devalued for being a woman. But, fortunately, I know that in so many others there was a recognition, even an admiration, for a young woman to go to fight and try to grow a brand in a world still very dominated by men. Honestly, I think the difficulties contributed even more to my desire to want to grow. I see them as something that, personally, made me stronger and more capable ".
We celebrate all the other nominees and winners, especially Carolina Trigo, Project Manager | Portals - Office365, SharePoint & .NET and Joana Barbosa, Lead BI Engineer both from our partner company, DevScope.
Read the full list of nominees and winners, here.
---