Microsoft's largest worldwide event for partners - Microsoft Inspire – is taking place in less than one month in Las Vegas. We are sharing our experience of attending and exhibiting at the event with you, hoping to be of help in making this a worthwhile investment for our partners in attendance.
With more than 15,000 Inspire attendees plus Microsoft personnel wondering out and about in Las Vegas throughout the week, good planning is the first and most important thing needed to make sure you meet the right people, attend the right sessions and make the most of your time in Vegas. And don't forget the sponsors – stop by Booth #1523 to say hi to the BindTuning Team!
We suggest you kick-off your planning with 4 key goals in mind:
Network with a purpose (and book time in the agenda for it)
Find out who you need to know at Microsoft (and what motivates them!)
Plan your tour of the Exhibition Area at The Commons (and get your BindTuning "Color Your Intranet" T-Shirt at Booth #1523)
Don't miss the Vision Key Notes (and come early to avoid lines for breakfast)
Have fun!
Network with a Purpose

Breakfast lines, lunch tables and long walks between the T-Mobile Arena and the Conference Center– there are plenty of occasions to engage with other attendees during Microsoft Inspire. But how do you make sure you are meeting the people that really matter?
Start by listing the companies who you already know you would like to meet plus the competencies or profiles of other potentially interesting partners;

Leverage MyInspire, Microsoft's tool that allows you to find people and set up meetings with both partner and Microsoft attendees; use the available filters (competence, industry or business focus for example) to identify new potential leads;

Go over the Microsoft Partner of the Year list to understand if it would make sense for you to know any of the partners distinguished there;

Search on LinkedIn for companies who could be interesting for you to partner with and send them a connection request, asking whether they would be attending Microsoft Inspire – sometimes the personal, direct contact could work well too.
Find out who you need to know at Microsoft (and what motivates them!)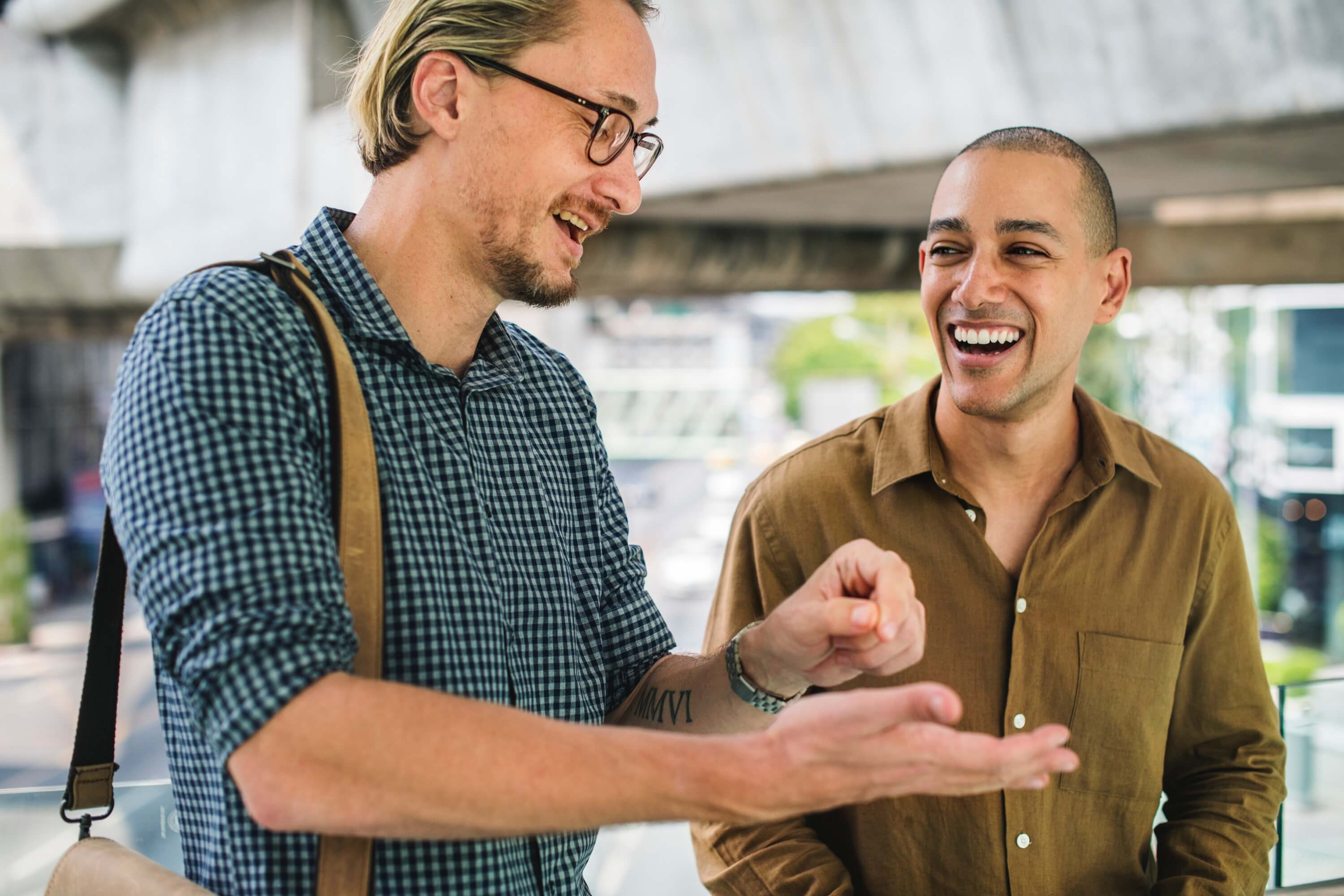 In 2018, the event will, for the first time, be co-located with Microsoft Ready, Microsoft's largest worldwide event for its own employees. Aligned with last year's restructuring of its internal organization, this change represents Microsoft's ongoing shift to an increasingly partner-led organization. Microsoft business people need to be aware of which partners and solutions can add value to Microsoft products to address specific client needs. And this means that this year, at Microsoft Inspire, opportunities for networking will be broader and will require a different set of preparatory actions.
Spend time at the Regional Lounges – they usually work as central spots where "country delegations" meet, rest and leave their stuff; there is always someone from Microsoft in charge of each lounge – find who they are and they should be able to point you out who the key person is for your business area;

Pay attention to Wednesday, the common day for Microsoft Ready and Microsoft Inspire – from Satya's keynote to the Partner Celebration, all moments will be common for Inspire and Ready attendees;

Understand what makes Microsoft people tick – almost everyone at Microsoft has a business metric that they own – it could be Azure consumption, Office 365 usage, Dynamics 365 sales, number of Gold Partners with a certain competency, etc...it is important that you are able to articulate how your offer will help Microsoft people get where they need to be.
Plan your tour of the Exhibition Area at The Commons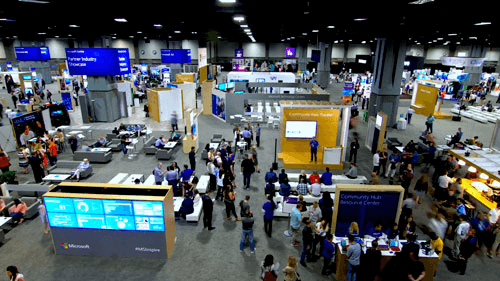 There are 218 sponsors at Microsoft Inspire, exhibiting at The Commons, where the Regional Lounges are also located.
This year, exhibitors shall be organized by business areas (Modern Workplace, Apps & Infra, Business Apps, Data & AI). But don't be deceived by that, as that will make it just slightly easier – you should know which stands you want to go in advance, and how much time you will dedicate to each. You can easily wander around The Commons gathering swag to take home and not necessarily take advantage of the opportunity to meet companies that can complement your own.
If possible book time in advance to meet with specific people at the booths or schedule demos. Most of the exhibitors offer that possibility in advance – check out BindTuning "Let's Meet at Inspire" page. Be sure to stop by our booth #1523 to get a Color your Intranet T-shirt, while you are there.
Don't miss the Vision Key Notes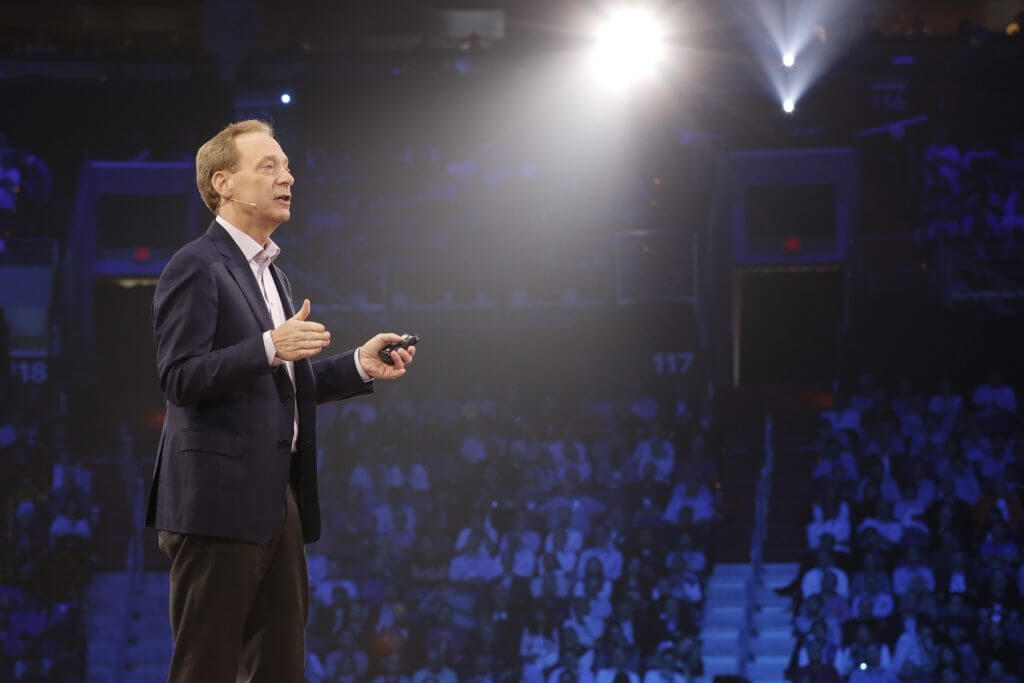 If you can't decide between sessions, or if you don't have the time to plan those you want to go to, be sure to attend the keynotes scheduled every morning on Monday, Tuesday and Wednesday. They fill up fast, so make sure to get your seat early (and grab your breakfast to fuel your day).
Featuring great entertainment and live performances, the keynotes usually feature top executives from Microsoft, sharing strategic insight for the new fiscal year and announcing new products, business areas or leads. I personally never miss Brad Smith, President and CLO at Microsoft Corporation, whose structured thinking, great public speaking skills and above all, an impressive understanding of how Microsoft's mission matches the challenges that the world faces, make him delightful to listen.
Have Fun!
There are a lot of ancillary events happening around Microsoft Inspire, from cocktails at The Commons to Regional or Country Dinner Parties, IAMCP activities, all culminating at the Partner Celebration on Wednesday. They are excellent opportunities to know people in more informal contexts and to find out more about other partners. If you are a BindTuning partner, register to attend our exclusive
"Color your Night" Cocktail Party
on July 14 starting at 6 PM and get a chance to observe the impressive Las Vegas skyline by night with a great cocktail and in the wonderful company of the BindTuning Team.
We hope to see you in Las Vegas this July. If you won't be attending, follow-us on Twitter for live updates on our team's adventure.
---