BUILD
TEAMS
Image Gallery
web part
Share collections of images on your pages, with multiple customization options.
Celebrations is included in the BUILD feature and MICROSOFT TEAMS apps.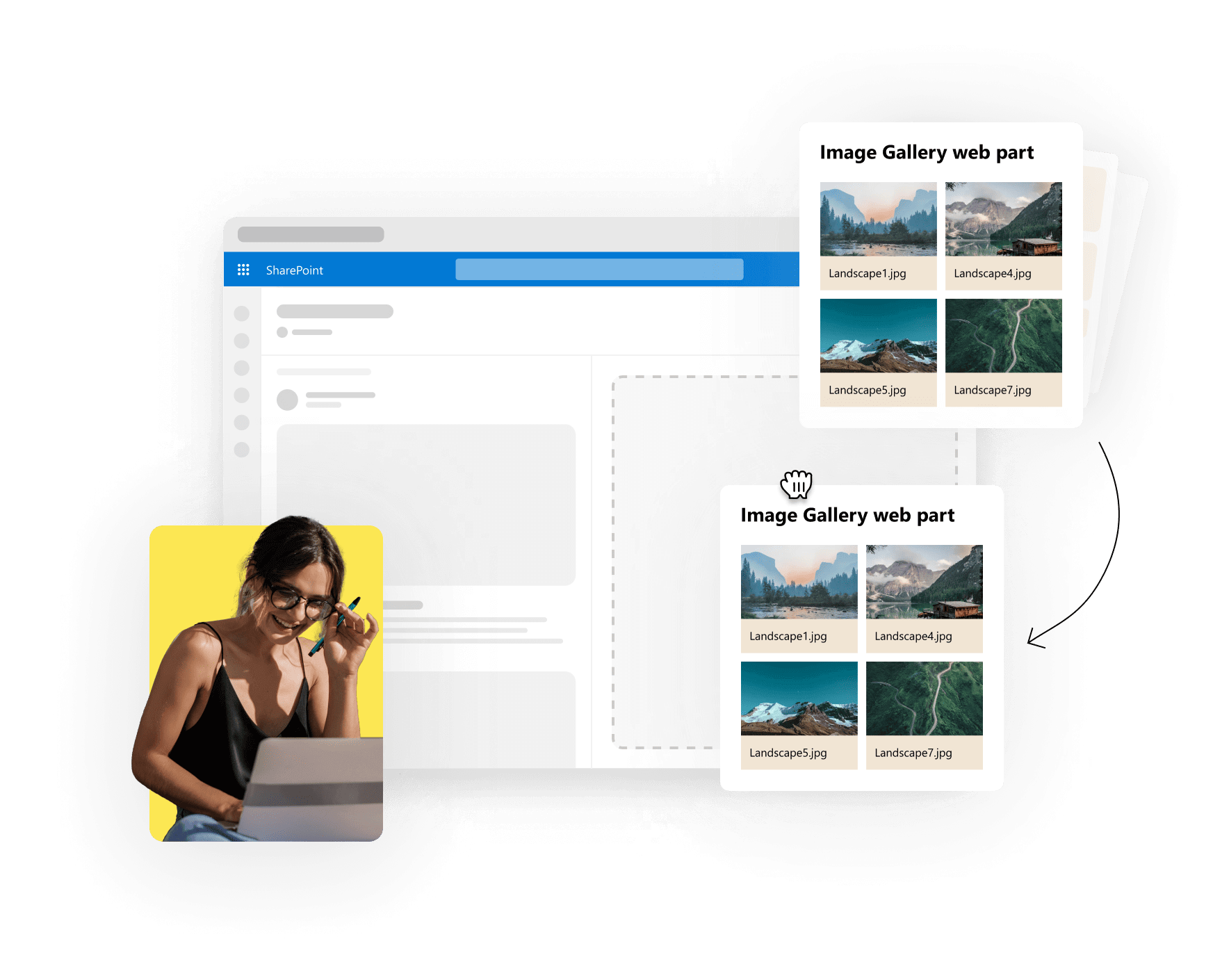 Personalize layouts
There's 2 individual image layouts that can be completed with the options available.
It's your choice
Select from 4 different gallery layouts & decide whether to display folders names.
Find your favourites
You'll be able to search images within folders and enable sorting for end users.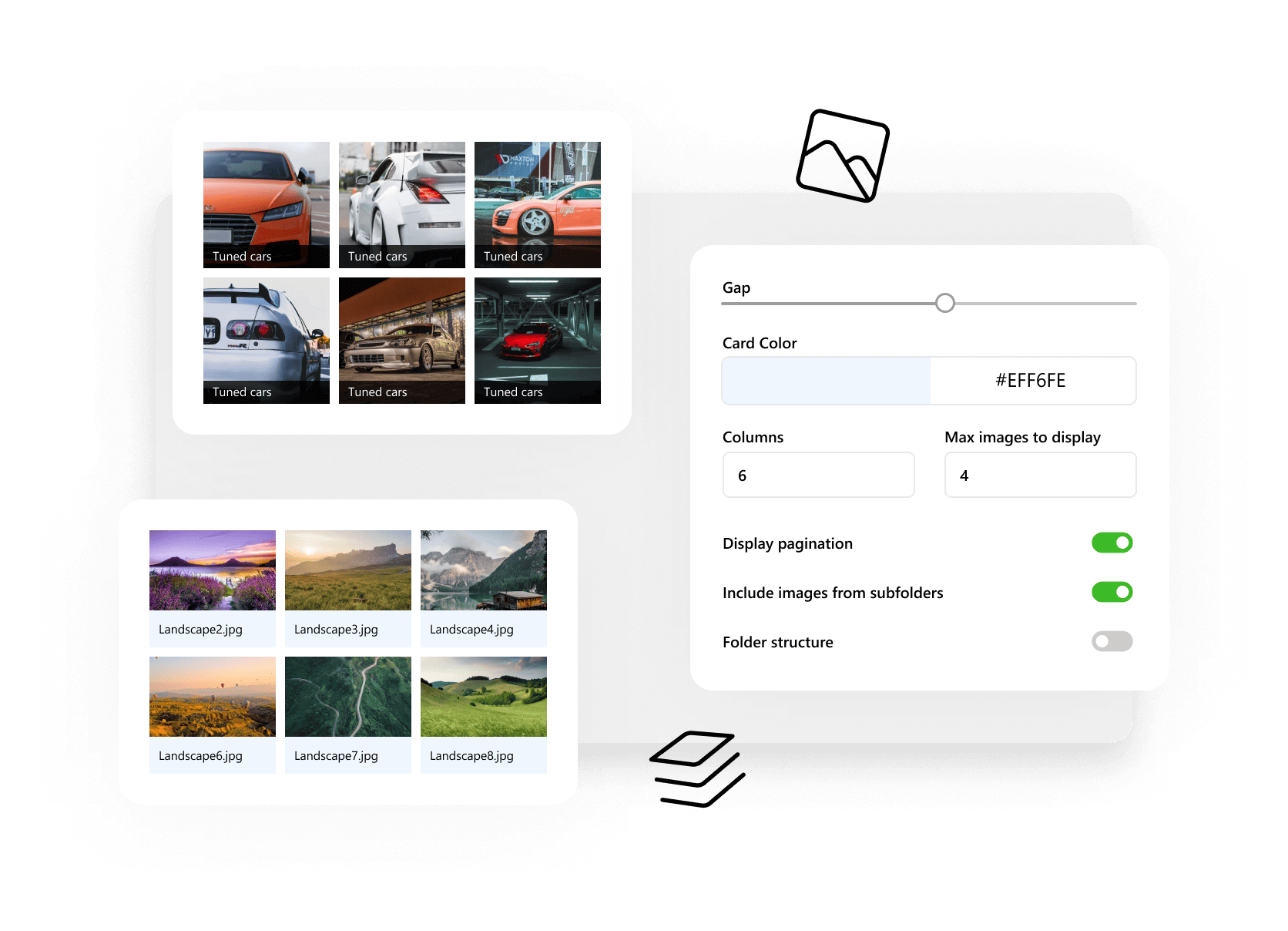 A modern web part experience
Different types of data sources available to choose

Target content for groups or individual users

Folder support and breadcrumb navigation

Combine both photos and videos

Pagination available